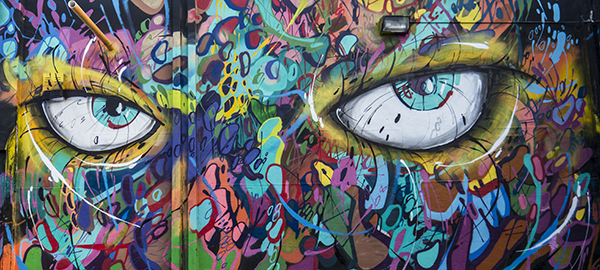 Calling all creatives: Austin Design Week is seeking participants for its inaugural event, taking place November 7-11 at various venues around town.
(Article by Nicole Raney)
The new endeavor is the brainchild of founders Danielle Barnes (General Assembly), Candice Digby (General Assembly), and Amber Atkins (IBM Design), who see a need to bring together local designers from across disciplines. The free festival will showcase all kinds of design, including — but not limited to — visual, digital, fashion, industrial, social, architectural, and environmental.
"We have an amazing creative community in this city that are busy developing new designs for our schools, cities, businesses, technologies, products, and homes, and because of this, they rarely get the opportunity to look up from what they are doing to explore what's happening in other areas of design," says Barnes.
"That is what Austin Design Week is all about — ­­connecting our community of designers and makers, many for the first time, to learn from one another and share their design process, philosophies, and what inspires them most," says Barnes.
The founders hope to assemble a collection of designers, studios, and companies to host a variety of events throughout the week. Ideally, each day will begin with a lunchtime workshop, followed by studio tours and an evening event, such as a panel discussion or an installation viewing.
"It was important to us that this event be community-­driven from the beginning and represent the perspectives and accomplishments of the entire design community. For that reason, Austin Design Week is built by, and in service of, local designers rather than a single organization," Atkins adds. "This is truly a community-­led event, and we are thrilled to help celebrate the people and projects that make Austin a center for design year ­over­ year."
A call for participants is underway. The deadline for entries is Thursday, September 15; participants will be notified of their selection by Monday, September 26.
Read more at: austin.culturemap.com