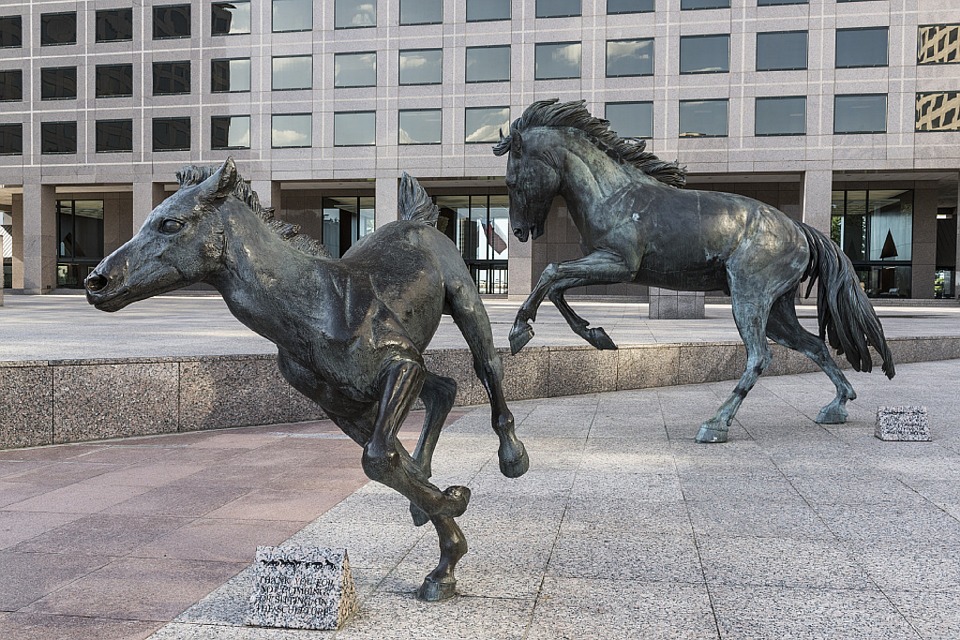 The city of Austin is looking for artists.
(Article by Jeanne Claire Van Ryzin)
Specifically, the call for entries for Austin City Hall's 2017 People's Gallery has just gone out.
Each year, City Hall is filled top to bottom, inside and out, with creations by artists in the greater Austin area.
Read the official press release and instructions below. Deadline is Oct. 15.
AUSTIN, TX – The City of Austin's Cultural Arts Division of the Economic Development Department invites Austin-area artists, galleries, museums, and arts organizations to apply for The People's Gallery 2017 exhibition. The annual art exhibition showcases local artists throughout the first three floors of Austin City Hall. Applications for the exhibition are currently being accepted for 2- and 3-dimensional artworks in any medium through October 14, 2016.
Each applicant may submit up to five artworks for consideration and all applications must be submitted online. The complete call for artwork information and a link to the online application is available athttp://tinyurl.com/peoplesgallery.  Eligibility extends to artists 18 years or older, who reside or work in the following counties:  Bastrop, Blanco, Burnet, Caldwell, Hays, Travis or Williamson.
A selection panel of local arts professionals will review the submissions and recommend artworks for the 2017 exhibition, which will be displayed at City Hall from February 24, 2017 through January 5, 2018. This year's selection panelists are exhibiting artist and co-curator of de stijl | PODIUM FOR ART, Christina Coleman; exhibiting artist and designer, Dharmesh Patel;
and exhibiting artist, professor and co-chair of the Austin Community College Department of Art, Gary Webernick.
Deadline to Apply:
Friday, October 14, 2016 at 11:59 p.m.
2016 Exhibition Opening Reception:
Friday, February 24, 2017 (6 -9 p.m.)
Austin City Hall, 301 W. 2nd Street
For Application Information:
Visit http://tinyurl.com/peoplesgallery or contact exhibition coordinator Suzanne Burton at 512-974-6456 or by email at [email protected].
The 2016 exhibition, now on display, can be visited through January 5, 2017. The public is invited to visit the gallery Monday through Friday, 8:00 a.m. to 5:00 p.m.
About the People's Gallery
The 2017 People's Gallery exhibition will be the 13th annual installation at Austin City Hall. The Cultural Arts Division of the Economic Development Department manages The People's Gallery, which is designed to showcase regional artistic endeavors and to encourage public dialogue, understanding, and enjoyment of visual art.