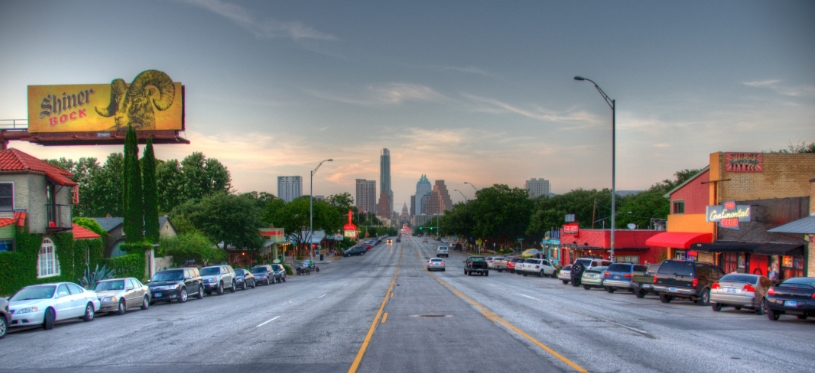 You only have to look at #Austin's Instagram to see that we take our unhealthy obsession with consumption to a whole other level. If you're to call yourself a true Austinite, there are certain food and drink hurdles you have to, well, hurdle. You can't complain that the city is changing so fast before you've got these items under your proverbial belt. Here's a mix of old and new iconic items, as befits our city in flux.
(Article by Kelly Stocker)
Frito pie
"Take a bag of Fritos, add hot chili, add cheese, add onions, shake, enjoy." That's the simple recipe. There are places that try to make it more complicated, but it boils down to a classic American snack food plus a bunch of things that will make or break your gastrointestinal system. Suck it up, buddy. Take the true test at Texas Chili Parlor orLambert's. Veggie Frito pie can be found at Billy's on Burnet.
Queso
Yes, it's the Spanish word for "cheese," but it's so much more. You can barely set foot inside Austin's city limits before you're bombarded by that ultimate cheese, meat, avocado, and whatever-else-we-can-fit-in bowl of melted magic. Top contenders for best queso are always Magnolia's Mag Mud, Kerbey Queso, Matt's Bob Armstrong, and Maudie's. Oh, and we order this by the bowl, not the cup.