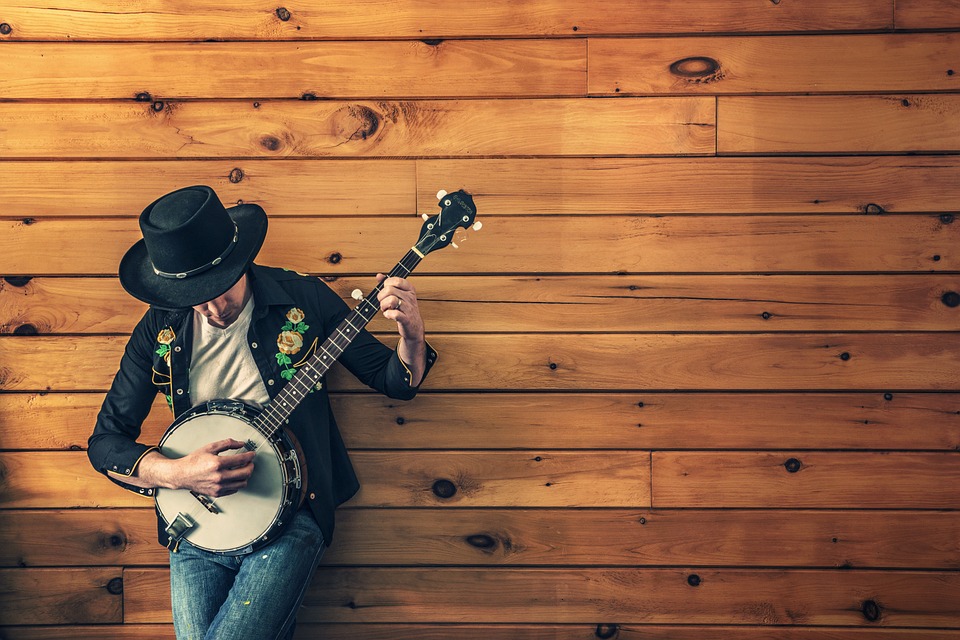 Ah, Austin, the Live Music Capital of the World. There's no shortage of places to go to catch a show; bands even play under bridges if they have to. And the city has a long heritage of music history, from all genres. The city's relationship with country music is especially storied. Austin has played host to Willie Nelson, Townes Van Zandt, Bruce Robison, Robert Earl Keen, Nanci Griffith and many, many more. This year's Austin City Limits Music Festival lineup showcases part of that country music heritage — Nelson is playing, along with Chris Stapleton, Kacey Musgraves and Margo Price.
(Article by Jake Harris)
That's why we figured now is as good a time as any to pick our favorite country music songs about Austin or sung by Austin artists. A few may surprise you, but we think our list is pretty extensive.
1. "Shotgun Willie"— Willie Nelson
The album of the same name marked a transition for Nelson, as he moved to Austin in the early 1970s during a contract dispute with RCA. The city's music scene at the time inspired his new album, and the result was what some called the beginning of the Outlaw Country movement. An opening line like "Shotgun Willie sits around in his underwear, bitin' on a bullet and pullin' out all of his hair" definitely turned heads, at least in Austin. The record sold more copies in Austin alone than any other Nelson record nationwide at the time.
2. "Bob Wills is Still the King"— Waylon Jennings
Invoking the name of the King of Western Swing and mentioning pal Willie Nelson, Jennings maintains in this song that "It don't matter who's in Austin, Bob Wills is still the king."
3. "South of Round Rock, Texas"— Dale Watson
Austin isn't mentioned by name, but Watson is correct when he says that there's always "something going down in the little town south of Round Rock, Texas."
4. "Dublin Blues"— Guy Clark
It's unclear which came first, the Mad Dog Margarita or the Guy Clark song that references the Chili Parlor Bar drink in its opening line. What we do know is that the two are now linked forever.
5. "The Road Goes on Forever"— Robert Earl Keen
A live standard for years, it's one of Keen's most well-known songs. And it's not hard to picture the events described in the song happening on Sixth Street.
6. "Texas Longhorn"— Django Walker
As big a celebration of the Texas Longhorns as you'll ever find in music. And never forget, OU sucks.
7. "Dime Store Cowgirl"— Kacey Musgraves
Musgraves references Willie Nelson and the Austin city limits (the place, not the festival, but one can only assume that line will get a big crowd reaction when she plays at Zilker Park this October).
8. "Comal County Blue"— Jason Boland & The Stragglers
Austin, Congress Avenue and San Marcos all get shoutouts in this ode to old memories.
9. "Feels Like Rain"— Shinyribs
"Austin is the only place I ever seen an angel's face/Austin is the only town I ever seen an angel drown." How's that for some sad lyrics?
10. "Amy's Back in Austin"— Little Texas
Special points for mentioning La Zona Rosa Cafe.
11. "Horseshoe Lounge"— Slaid Cleaves
And while we're mentioning special Austin haunts, here's one specifically dedicated to the South Lamar bar.
12. "What Would Willie Do"— Bruce Robison
One Austin great paying homage to another. Perfection.
13. "Alleys of Austin"— Michael Martin Murphey
"In the alleys of Austin and Heaven/The song they're playing is the same/The jam sessions sound like the gutters/As the muddy licks and sticks roll down the drain." Pure poetry.
14. "Love at the Five and Dime"— Nanci Griffith
Griffith says in the live version of this song that it was based on the Woolworth Store that used to be at Sixth and Congress, where she would have to change buses growing up.
15. "London Homesick Blues"— Gary P. Nunn
One of the first theme songs for ACL Live, it was written by Nunn and later covered by Jerry Jeff Walker, among others.
16. "11 Months and 29 Days"— Johnny Paycheck
Paycheck is most famous for telling his boss to shove it, but this song found him in an Austin jail cell, counting down the days until he was free.
17. "To Live is to Fly"— Townes Van Zandt
One of the saddest songs from a songwriter who was especially adept at penning sad songs. This one was also covered by Red Dirt artist Wade Bowen.
18. "Carry On"— Pat Green
If you didn't have a reason before to go to El Arroyo and get some tacos and some beer, you do now.
19. "Austin"— Blake Shelton
You can't make a list of songs about Austin without including the song that put Shelton on the map.
20. "Margaritaville"— Jimmy Buffett
Buffett is more "country-adjacent," but he started off as a country singer. And while his popular ode to margaritas never mentions an actual city, the margaritas that Buffett is singing about are from Lung's Cocina del Sur on Anderson Lane. He wrote the song after frequenting the restaurant in 1977.
Read more at: mystatesman.com