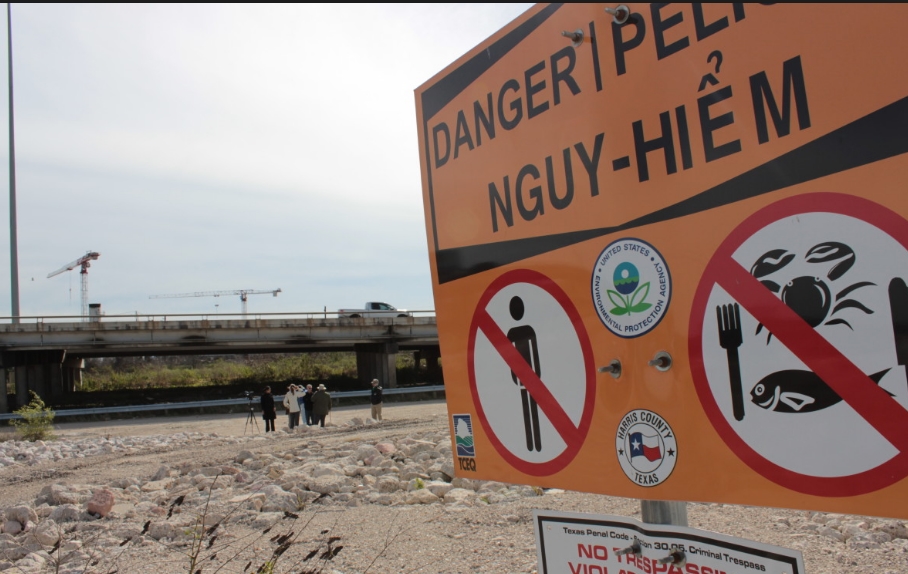 An array of highly toxic chemicals leaching from a Houston area Superfund site has residents on edge after health officials issued a warning to avoid drinking their tap water. Harris County Public Health sent letters to a number of residents warning that harmful chemicals, including dioxins, may have contaminated residents' well water.
Dioxons are extremely toxic chemicals that have been linked to cancer, hormone disruption, birth defects and are known to interfere with immune system functioning. Unfortunately, the chemicals remain persistent in the environment.
Human exposure typically occurs through food as the chemicals are known to accumulate in meat, dairy and fish products. In the past, people have been directed to avoid consuming seafood in the Galveston Bay area after dioxins were found to have accumulated in certain fish and crabs at harmful concentrations.
Harmful dioxins contaminating drinking water
A letter dated July 1 said levels of dioxins have been detected that "may exceed safe drinking water levels." However, reports say an error that occurred during laboratory testing requires new analysis. It's unclear how many residents may be affected by the contamination.
Located approximately 20 miles southeast of the city, the San Jacinto Waste Pits have proven problematic since they were first discovered in 2005. Officials with the U.S. Environmental Protection Agency theorize the waste pits were created by a Pasadena paper mill that used tugboats to deposit industrial sludge for storage and offloading along the San Jacinto River in the 1960s.
The Champion Paper Mill, as it was called at the time, was the first in Texas to produce sizeable batches of bleached-sulfate pulp from southern pine wood, according to the Houston Chronicle. It closed its doors for good in 2005 following Hurricane Rita and was demolished a few years later.
The dumping site is reportedly unstable as the pit walls were washed by the river. Today, the majority of the waste pits remain underwater.
Environmental pollution makes Texas history
In 2005, the EPA declared the San Jacinto Waste Pits a Superfund site as a result of dioxin contamination. Though the responsible parties, International Paper and Industrial Maintenance Corporation, settled out of court in 2011 and agreed to pay $29 million in penalties and fees, the mess has yet to be cleaned up.
The settlement is "the largest environmental civil penalty in Texas history for water violations and the second largest environmental civil penalty of any type in Texas history," according to reports.
From the settlement, Texas Parks and Wildlife was given $10 million to clean up the Superfund site; however, it's unclear what progress (if any) has been made.
Residents living nearby hope the situation will finally be addressed when the EPA issues its proposal regarding how to clean up the site, which is expected to come any day now as the completion date for the announcement is later summer of 2016.
Sources:
http://www.onbreaking.com/news/officials-warn-possible-water-contamination-near-waste-pits-harris-county/
https://www.epa.gov/tx/san-jacinto-river-waste-pits-superfund-site
http://www.sanjacintoriverwastepits.com/history-of-the-wastepits/
https://www.epa.gov/dioxin/learn-about-dioxin
http://blog.chron.com/eastharris/2008/05/down-goes-a-pasadena-landmark/
http://www.galvbay.org/how-we-protect-the-bay/taking-action/sjrwp/