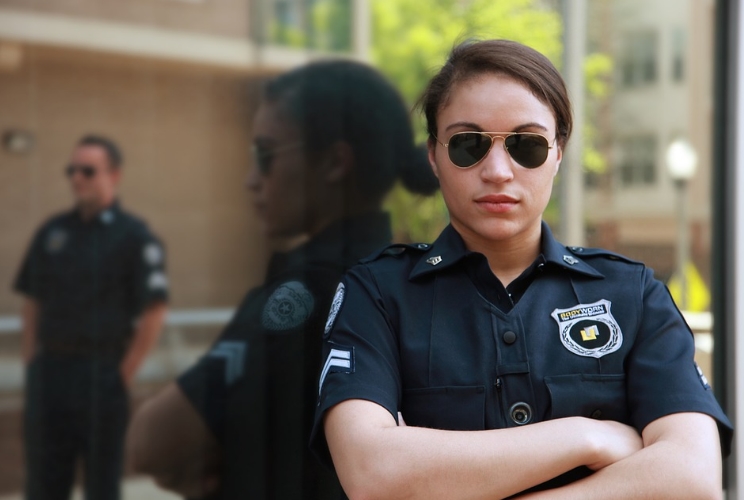 In recent months, the Austin Police Department has been working to develop policies that will govern its new body camera program. Implementation is expected to begin at the end of September with the outfitting of 500 police officers with lapel cameras, as well as coordinating iPhones that will be used to view the footage.
As the Austin Sentinel recently highlighted, equipping cops with body cameras is a step in the right direction for upholding police accountability and reducing violence by police; however, civil rights proponents say the video footage has the potential to violate the privacy of minors, witnesses and victims of crimes.
It is for this reason that a coalition of civil rights groups, including the local political action group Texans for Accountable Government (TAG), have attempted to work closely with APD on their policy development to ensure proper safeguards are in place.
APD policy remains unclear about public access to body cam footage
Though privacy advocates successfully reached an agreement with APD that it would not use body camera footage for any future facial recognition programs, the department has decided to ignore other recommendations.
"It's clear from the most recent draft of the APD Body Camera Policy that APD does not want accountability," said TAG member Carly Rose Jackson in an email [PDF] submitted to members of the Public Safety Commission.
"The city council, by approving the TASER contract at the June 23 meeting, gave a stamp of approval for a corrupt process," said Jackson.
She argues that policies centered on the public's best interests should have been established before city council granted APD the $17 million contract – $12 million of which is designated for cameras while the remaining $5 million is for corresponding smart phones.
It was up to community stakeholders and APD to reach an agreement about how and when the cameras would be used, Jackson said.
"What happened instead is that the city council had no framework for determining whether or not $17 million was a reasonable price to pay for what TASER was offering. Now we are supposed to craft a policy after the equipment has been purchased.
Lacking transparency
"It is clear from the most recent draft and from comments made during our meetings that APD is free to ignore our requests for drafting the policy. They haven't blatantly ignored us, but the language in the most recent draft does present a very different tone than what we discussed in our meetings," said Jackson.
During the July 5 Public Safety Committee meeting, APD disclosed new details about its body cam policy [PDF], including its promise to not use footage for surveillance work, and instances where an officer can turn off their camera, such as when questioning "a reluctant crime victim or witness who does not wish to make a statement on camera."
One of the major concerns civil rights groups have is about how readily video footage will be made available to the public. Matt Simpson with the American Civil Liberties Union of Texas highlighted this concern during Tuesday's meeting.
"For example, if there's an officer-involved shooting and the public is clamoring for that video, is there going to be a way for APD to release that video that's outside the proposed release process, which would right now require that that video go through all internal and criminal investigations before being released (and could take months)?"
Austin police Chief of Staff Brian Manley said that in the instance of an officer-involved shooting, law enforcement would not release the video to public "at least until a grand jury had seen it," according the Austin American-Statesman.
Sources:
http://www.atxbodycam.com/posts/2016/06/22/APD-can-be-more-transparent-but-wont
http://kxan.com/2016/07/05/austin-police-body-cam-policy-evolves-after-community-input/
https://lintvkxan.files.wordpress.com/2016/07/body-worn-camera-systems-proposed-changes.pdf [PDF]
http://www.austinsentinel.com/2016-06-09-civil-rights-groups-convince-austin-police-department-to-withhold-body-camera-footage-from-facial-recognition-programs.html
http://www.naturalnews.com/files/APD-Body-Camera-Policy-development-is-a-corrupt-process.pdf [PDF]
http://www.statesman.com/news/news/local/public-safety-commission-addresses-string-of-death/nrsSs/