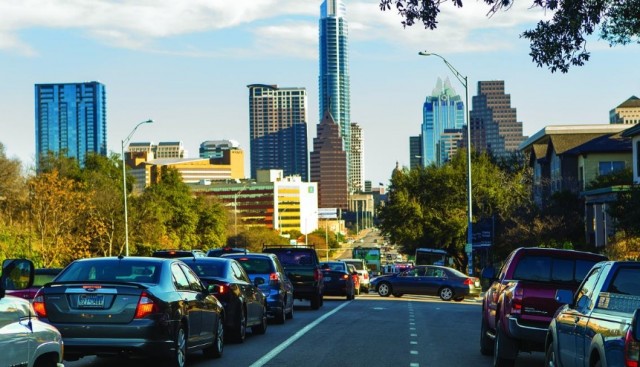 Austin's war on ridesharing continues as police are now aggressively targeting drivers working for Arcade City, a peer-to-peer-based transportation service that uses Facebook to connect people with rides. The group has an estimated 10,000 members and growing, despite the fact that it doesn't even have an app yet.
"How it works is riders post if they need a ride and their location, and drivers comment back. The rider gets to choose their driver. Drivers have been posting their Uber and LYFT profiles, so passengers can know a little more about them and their driver rating," reported FOX 7.
Though Arcade City quickly helped fill the void left by the departure of Uber and Lyft, its effectiveness may be short-lived, thanks to the Austin Police Department, which is now using taxpayer money to harass drivers.
Undercover police officers orchestrated a sting operation Friday night during which they ticketed and impounded the vehicles of four Arcade City drivers, according to KVUE. The citations given to drivers carry up to a $500 fine, while costs for retrieving an impounded vehicle run about $220.
Cheri Hawes, one of the drivers targeted by police, said she owes her livelihood to Arcade City, because without them, she wouldn't have supplemental income. "When they left, I had no source of income, period," she said, adding that working as a rideshare driver helps her provide for her family.
But now Hawes' ability to care for her family is being jeopardized by the steep fines pinned against her by the city. Her trouble started last weekend when two men, presumably undercover police officers or informants, got into her vehicle and agreed to pay $15 for a ride.
As Hawes was dropping off her passengers, two police cars pulled up behind her. "I was very upset," said Hawes. "I asked him 'Please do not impound my car. I'm not going to be able to pay these fines, let alone my car getting out of impound and it is my source of income,'" she told police.
The founder of Arcade City, Christopher David, a former Uber driver from New Hampshire, isn't too happy either, which is why he's considering taking legal action against the city.
"The City of Austin created a mess by pushing out Uber and Lyft. Now the City is impounding the vehicles of drivers who are helping to clean up that mess. Everyone involved with this 'sting' should be ashamed," he said.
Marissa Monroy, spokesperson for Austin's Transportation Department issued the following statement to KVUE:
"If a company or individual is providing a ride for compensation and that compensation exceeds the federal reimbursement rate for privately-owned vehicles, those services are subject to regulation by City Code Chapter 13-2. Companies and individuals providing transportation service and charging more than the federal reimbursement rate without appropriate documentation are illegal in the City of Austin."
Sources:
http://www.kvue.com/news/local/city-targets-arcade-city-drivers-in-sting/250681915
http://www.fox7austin.com/news/local-news/141775862-story
http://www.austinsentinel.com/2016-05-19-transportation-gone-rogue-citizens-turn-to-black-market-for-safe-rides-home-after-uber-and-lyft-leave-austin.html