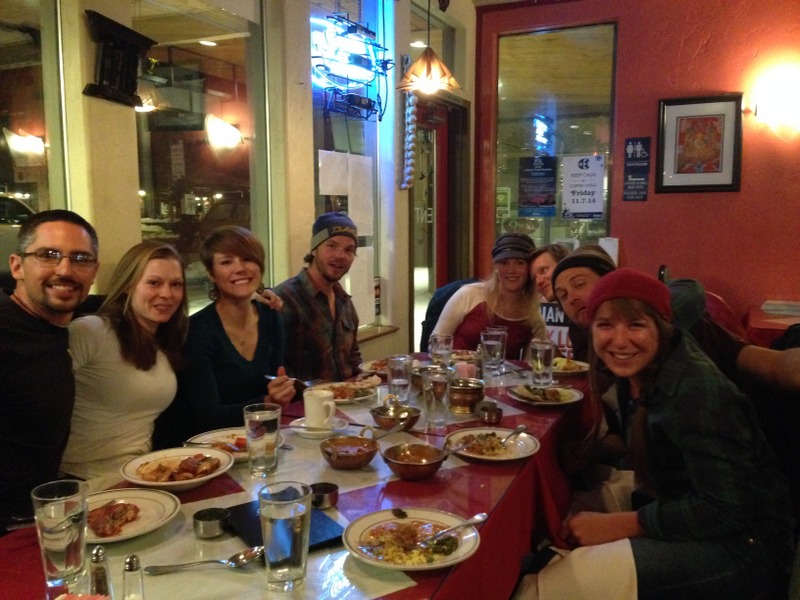 (Article by Nadia Chaudhury, republished from http://austin.eater.com/2016/2/4/10915948/mardi-gras-austin-fat-Tuesday)
Mardi Gras and Fat Tuesday is just around the corner, celebrating America's finest excuse for weekday drinking, and eating tons of cake and crawfish. Grab that king cake, and hit up these restaurant and bar events full of New Orleans cocktails and food. Everything below takes place on Tuesday, February 9, otherwise noted.
Whisler's
The East 6th Street bar's annual Fat Tuesday celebration comes loaded with New Orleans-inspired cocktails, a brass band, and party favors.
When: 4 p.m.
Drink.Well
The
party is on
with $8 Sazeracs, Grasshoppers, Hurricanes, and other New Orleans drinks, alongside dishes like gumbo and fried oysters. The person who finds the baby in Drink.Well's twist on the sweet du jour, the
king cake Twinkie
, will receive a $10 gift card.
When:
4 p.m. to midnight
Sawyer & Co
Get ready for everything New Orleans with the diner's all-you-can-eat buffet with full bar, just for $13.99.
When: All day
Shoal Creek Saloon
Shoal Creek is bringing the crawfish just in time for Fat Tuesday, along with drink specials (Hurricanes, Abita beers), and Mardi Gras plates with cochon de lait, red beans, jambalaya and more.
When: All day.
Stuffed Cajun Meat Market
The South Austin location of Stuffed is hosting a Mardi Gras party with masks, beads, crawfish, Gulf seafood, Abita's Mardi Gras Bock, and live jazz.
When: 4 to 9 p.m.
Hops & Grain
Indian-Texas pop-up Anjore is setting up at the brewery for duck gumbo, plus free king cake. The lucky baby recipient will get a special party prize package.
When: 6 to 10 p.m.
Capital City Bakery
Capital City Bakery is
whipping up
vegan beignets just for Fat Tuesday, for $5.50 for two of the pastries, alongside other delicacies and iced Cafe Du Monde coffee.
When:
4 to 7 p.m.
BBQ Revolution at The Lost Well
It's another vegan Fat Tuesday party at The Lost Well. The menu will include Cajun vegan barbecue, cole slaw, bourbon sauce, and jambalaya.
When: 7 to 9 p.m.
Haymaker
The food specials for the day at Haymaker include boudin balls made with Smokey Denmark, frozen Hurricanes, and Abita beers.
When: All day
Star Bar
Free jambalaya and king cake will be available from the West 6th Street bar, and Abita beers and $5 frozen Hurricanes.
When: 4 p.m. to 2 a.m.
Read more at: http://austin.eater.com/2016/2/4/10915948/mardi-gras-austin-fat-Tuesday