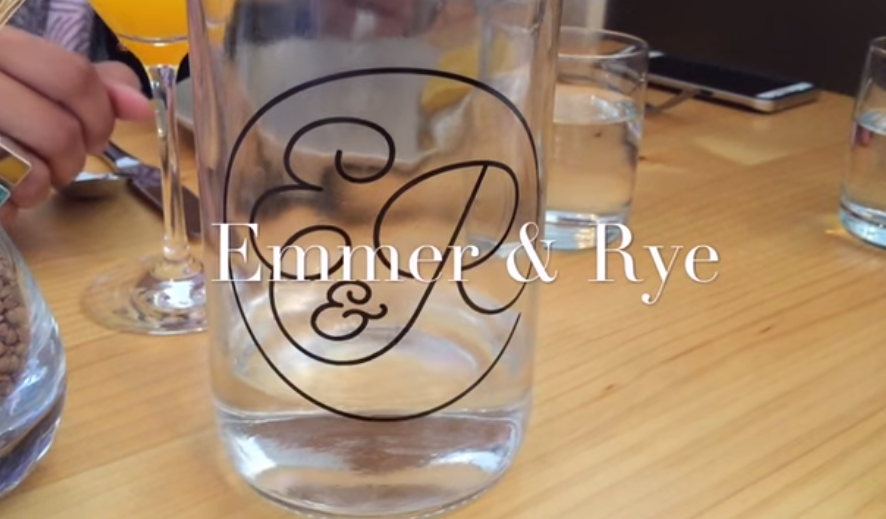 Read on for the good and bad news on food, dim sum, and desserts.
(Article by Melanie Haupt, republished from http://austin.eater.com/2016/2/3/10908942/emmer-rye-early-restaurant-reviews)
Emmer & Rye has garnered a lot of attention since it opened its doors on Rainey Street in November, from chef Kevin Fink's emphasis on grain-forward dishes to its seasonal menu and New American twist on dim sum cart service. Here is what people have to say about Emmer & Rye in its early days.
The food — A Taste of Koko declares Emmer & Rye the best Austin restaurant of the year, citing the beautifully plated and "elevated" food. Over at CultureMap, Melody Fury agrees with her assessment, adding "whimsical" to the list of descriptive words, which she reckons is fitting given the restaurant's secondary emphasis on playfulness. On TripAdvisor, Blueshadow31 says that the lamb English muffin and its attendant components formed a "wonderful melange in [his] mouth."
The dim sum
— Koko isn't sold on the cart service outside the context of Asian restaurants peddling "little carts of xiaolongbao." Foodie Is the New Forty
quibbles
with the use of the term "dim sum" because, to her, it's really just small plates on carts without a menu, which means diners can't plan or budget for those dishes after ordering off the regular menu.
The dessert — Chronicle's Adrienne Whitehorse sampled the entire dessert menu by pastry chef Tavel Bristol-Joseph and found the social media darling ice cream sandwich "robust" and "reminiscent of a Dreamsicle," only not as sweet.
The space — Fury details a "laid-back patio next to raised garden beds" and a "shiny open kitchen that displays all the action." To her, the dining room has a vintage feel with accents of vintage copper and bushels of wheat.
The overall experience — Foodie Is the New Forty describes a hassle that made her feel ancient and determines that the food and overall experience weren't compelling enough to warrant further visits.