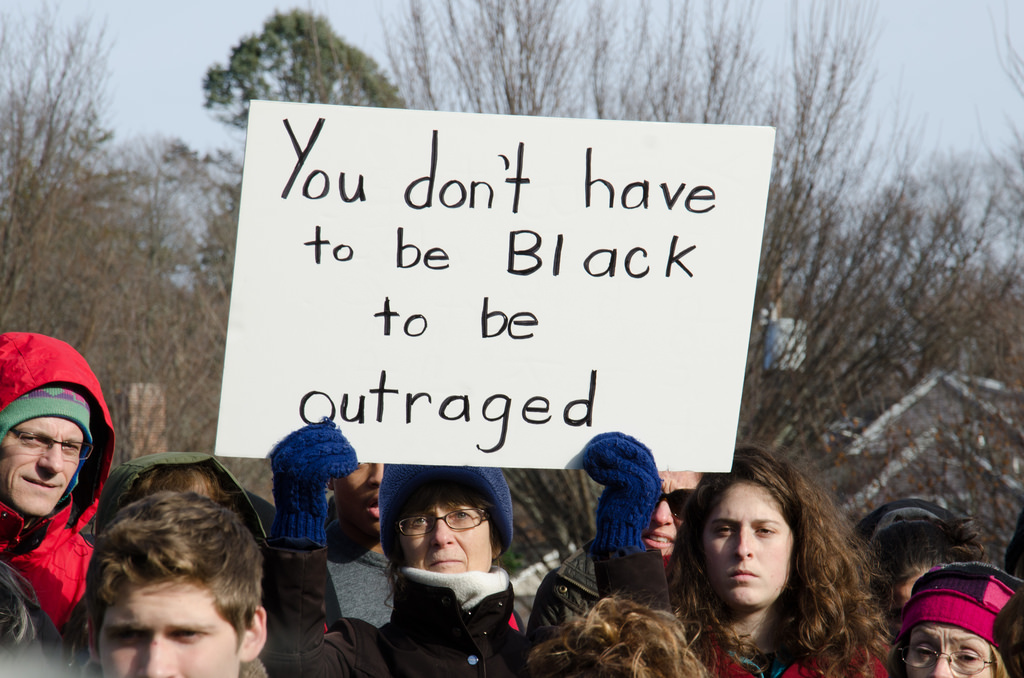 AUSTIN, Texas — A large group of protesters marched through the streets of Austin after gathering to rally Saturday against a White Lives Matter event outside the Capitol in Austin.
Article by Marjorie Owens
At the height of the protests, riot police, state troopers and other law enforcement lined the streets to monitor the clashing rallies, which remained peaceful.
The "Justice Under the Law" rally started at noon Saturday, not long after the unveiling of the Texas African-American History Memorial in the same area.
According to a Facebook event page set up by "White Lives Matter Too," the rally was set up to protest the application of hate crimes. A banner posted on the invite reads "prosecute black hate crimes."
LIVE on #Periscope: White Lives Matter protest at TX State Capitol: https://t.co/mz1WLTTNmt

— Erin Jones (@ErinJ_KVUE) November 19, 2016
Outside the Capitol, the group of nine to 10 White Lives Matter protesters were met by members of Stop Fascism Austin. The counter-protesters largely outnumbered the original rally. A Facebook event page was set up by counter-protesters, asking people to organize and rally against "neo-Nazis." "We're going to turn out in overwhelming numbers, drown out their message of hate, and show them the people of Austin will not stand for fascists organizing on our streets," read a post on the page. "Come out, bring your friends and a mask, and give them no platform!" The unveiling of the Texas African-American History Memorial also happened outside the Capitol earlier in the morning. The memorial is the result of more than two decades of efforts by lawmakers. 
@RodneyEllis speaking at the unveiling of the long awaited #Tx African American History Memorial Monument at the State Capitol. @KVUEpic.twitter.com/wyAbQNgtcI

— Jenni Lee (@JenniL_KVUE) November 19, 2016
Read more at: wfaa.com