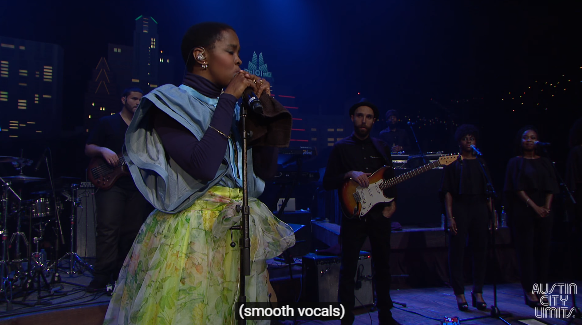 Saturday night's Austin City Limits special was a rare opportunity for music lovers. Lauryn Hill has kept a low profile in recent years, with just a single solo studio album produced to date and her 2013 single "Neurotic Society" one of only a few songs to have been released in the last decade. On Saturday night, however, the PBS series aired a rousing new hourlong set from Hill—which was filmed back in November in Austin's Moody Theater—in which she performed many of her most beloved songs, and she sounded fantastic.
(Article by David Cainfield)
Hill returned to such iconic hits as "Doo Wop (That Thing)" and "Ex Factor," from her Grammy-winning album The Miseducation of Lauryn Hill, as well as Fugees favorites such as "Fu-Gee-La," "Ready or Not," and the group's famed take on "Killing Me Softly." She also revived her cover of "Feeling Good," which she memorably showed off last year in a Nina Simone tribute on The Tonight Show. And fortunately for fans who don't normally watch PBS on Saturday nights, the entire special is currentlyavailable for streaming. You can watch the whole thing above or skip straight to a couple of highlights below.
The full set list, via Stereogum:
"Ex Factor"
"Final Hour"
"Lost Ones"
"Fu-Gee-La"
"How Many Mics"
"Ready Or Not"
"Killing Me Softly"
"Feeling Good"
"Doo Wop"
Read more at: slate.com