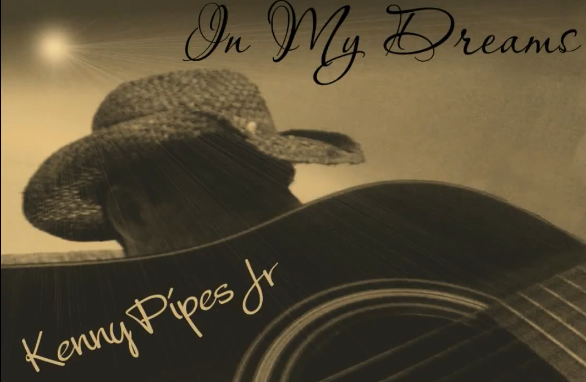 "We fly just under the radar."
(Article by Matthew Keever)
Years ago, Kenny Pipes knocked down a few walls inside his 1,400 square-foot home in Pasadena. He had built a stage for visiting musicians in his living room but was having trouble accommodating the crowds lining up at his front door, so the walls had to come down
"It just kind of popped into my head," Pipes says of Almost Austin, his home-turned-venue just a few blocks southeast of Sam Rayburn High School. "I would go to Austin to see live music, so I decided to call my place Almost Austin. I thought it had a ring to it."
Pipes, a Pasadena native and Rayburn graduate, held his first home concert in February 2006. In the ten years since, he has hosted at least 100 gigs and has never encountered backlash from his neighbors or police.
"A whole lot of us — me, some friends and neighbors — were sitting around drinking beer and dreaming all this up, and then we started putting it into action," Pipes says. "We just kind of made it up as we went along."
In Almost Austin's infancy, Pipes would approach musicians after their gigs elsewhere in town and ask them to come play at his house. Less than a year later, more artists were interested than he could handle.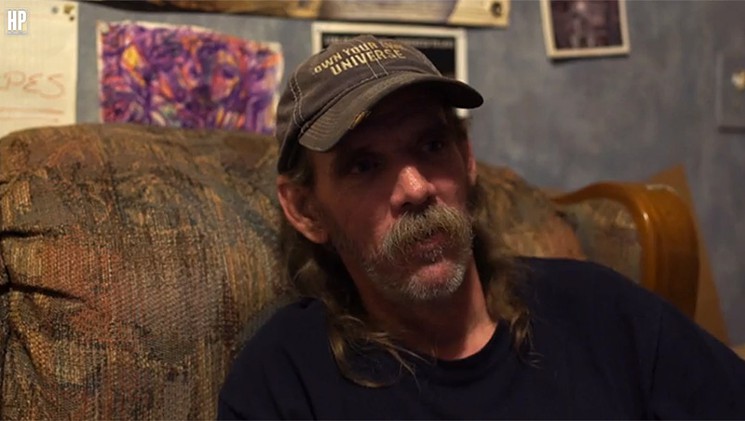 "It doesn't take long for word to get out," he says, "and next thing you know, everyone's pounding on your door."
Almost Austin concerts generally end by 11 or 11:30 p.m., Pipes says, but late-night sets have lasted until 5 a.m. in the past.
"I don't do shows when I have to be at work the next morning, for sure," he adds with a laugh.
"For about four years, I had a show every three weeks," Pipes says. "It was pretty much my life."
But attendance began to wane, so Pipes decided to host concerts less frequently. Through next April, he has three shows booked, though he says he's open to hosting more "if it feels right."
"I used to have ten to 12 shows lined up on the calendar, and now I've pulled back because it started costing me too much money," Pipes says. "It's kind of like heroin. It gets expensive."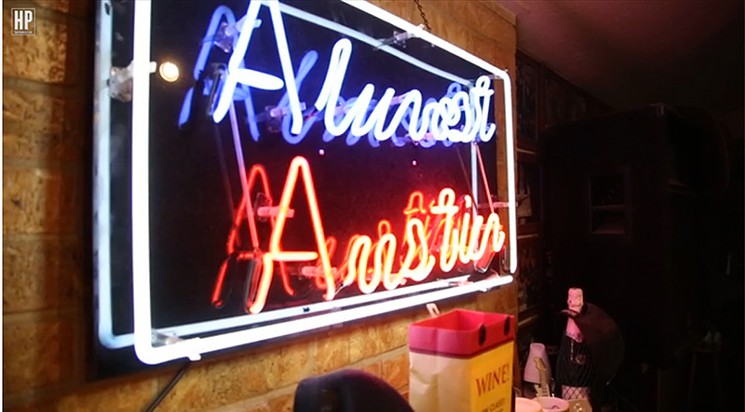 But slowing down doesn't mean Pipes is going to stop what he's doing. For the foreseeable future, he plans to have four shows every year year, hoping that scarcity will lead to better attendance.
"I think a lot of my regulars got burned out," Pipes says. "Sometimes less is more."
Almost Austin's capacity is roughly 75 people, but Pipes says 50 feels just right.
"When people want to come and make donations, we fill it up good and full before we start turning them away."
Pipes says his neighbors don't mind his home venue, he says.
"They don't bother me, and I don't bother them, so we get along just fine," Pipes says. "They're good people – it's a very family-oriented little neighborhood. Everyone does their own thing, and we all get along really well.
"They're good neighbors," he says. "Wouldn't trade them for the world."
Almost Austin's upcoming calendar features Canada's Brock Zeman in January, Eric Taylor in April and possibly Malcolm Holcombe this fall. See the Facebook page for more information.
Read more at: houstonpress.com