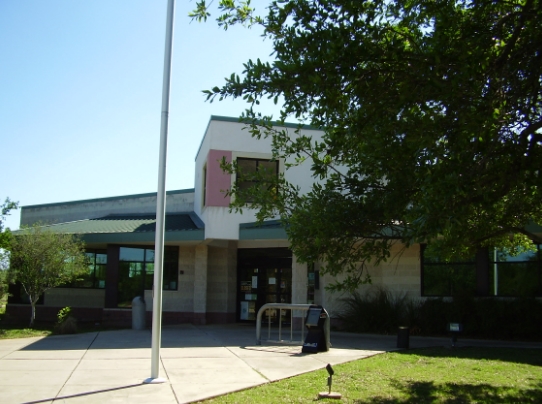 Two build options for Oak Hill Parkway, the long term project to relieve traffic congestion at the intersection of Hwy. 290 and Hwy. 71, may remove up to 264 trees from the area, according to an environmental workshop for the project held June 23.
(Article by Joseph Basco)
If the Texas Department of Transportation and other local partners choose Option A, which involves placing Hwy. 290 lanes underneath Hwy. 71, then 262 trees could be removed, 231 trees may be undisturbed, and 17 trees may be saved by relocation, according to tree surveys from 2007 and 2015.
In Option C, which places the Hwy. 290 main lanes over Hwy. 71, 264 trees may be removed, 229 trees may be undisturbed and 17 trees may be saved. Meghan Pawlowski of Cox McLain Environmental Consulting said the tree numbers are preliminary and may change as the project designs continue to be refined.
Some of the iconic trees, including the "Grandmother Oak," will not be affected by the project, Pawlowski said. But trees near Joe Tanner Lane, the Hampton Inn on Hwy. 290 and on Old Bee Caves Road may be affected, Pawlowski said.
"Unfortunately, we can't save all the trees, Pawlowski said. "For the Joe Tanner trees, there's no way [to avoid construction on] that road, so those trees are looking like they will be removed from the project area."