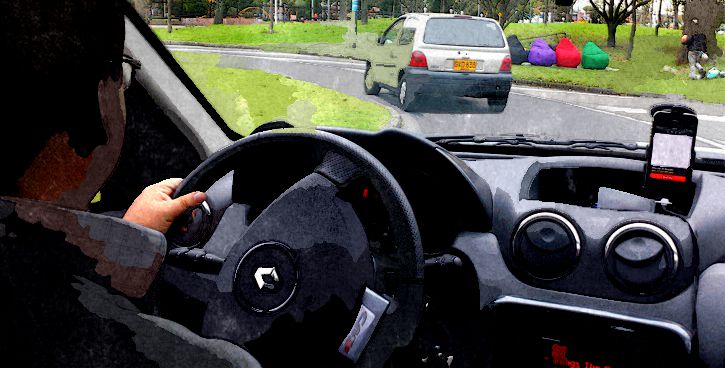 Uber and Lyft's May departure left a wake that still ripples across Austin today. Dealt a huge, public loss, the Austin tech community faced questions and criticism from across the country. Investors lost faith, visitors were astounded and the companies and people that built a vibrant and booming tech ecosystem looked up and wondered what the hell just happened.
(Article by Billy Utt)
Knocked to the mat, Austin tech was down, but not out. And true to form, the industry quickly regrouped and is now preparing for the next round.
"Part of the nature of tech is that its fast and you execute quickly to solve problems," said Dan Graham, founder of Buildasign.com while talking with Austin Inno. "Politics is the opposite of that."
And what we're seeing on a large scale is a paradigm shift of the role tech plays in the daily lives of an increasing percentage of the world's population. We are connected through social media. We use apps to book hotels, order food and schedule rides. We pay for purchases online and on mobile devices. And with each of these transactions and interactions, more of our personal information becomes public.
The tradeoff for this connectivity is privacy and safety, which falls under the purview of the government, according to Graham.
"It's forcing tech to have to deal with government, and tech's not used to that at all. And that's what we're seeing here with Uber and Lyft."
In the lead up to the Prop 1 vote, the tech industry mobilized to keep Uber and Lyft in town.
In January of this year, Ridesharing Works for Austin formed with the goal of raising the signatures necessary to bring about the Prop 1 vote. The PAC was formed between Uber, Lyft, ATX Safer Streets, TechNet and Austin Music People. Needing to collect 20,000 signatures to force a vote, the group collected over 65,000.
And around the same time, a PAC called Austin4All began collecting signatures to force a recall vote of Councilwoman Ann Kitchen. The PAC raised $29,500, which included a $20,000 donation from Trilogy president and CEO Joe Liemandt, a prominent and early figure in Austin's rise as a tech hub.
As hackers will try to use brute force to blow by a system's security, the PAC took the same approach. And while the Prop 1 vote and recall petition were ultimately unsuccessful, they mark an opening salvo in tech's direct involvement with city politics.
Shortly after the Prop 1 vote, Joshua Baer, founder of Capital Factory, started a Facebook group called Austin Tech. As of Friday, the group has 1,440 members. It has become a central hub where members of the tech community discuss everything from the mobility proposals in city council to the newest TNC rates and functionality. It's an organization like this where a community galvanizes itself around a cause, bolstered by the support of established organizations like the Austin Technology Council and Chamber of Commerce, both of which are becoming a rallying point for tech leaders.
"Those are the people who are most passionate about seeing progress on this front," said Graham.
And what these growing and influential groups will likely do is coordinate with a new PAC to work with city leaders who are pursuing the same goals. They will inform them on topics that are important to the tech industry.
"You can't just code in your office and ignore the government structure around you. You actually have to work with them to make sure you're developing the right regulatory framework to allow the solutions you're developing to impact the lives that you want it to impact," said Graham.
And while members of Austin's tech ecosystem have been contemplating forming a PAC for the state level, Austin tech has dusted itself off and regrouped, ready for round two to begin.
Read more at: austininno.streetwise.co