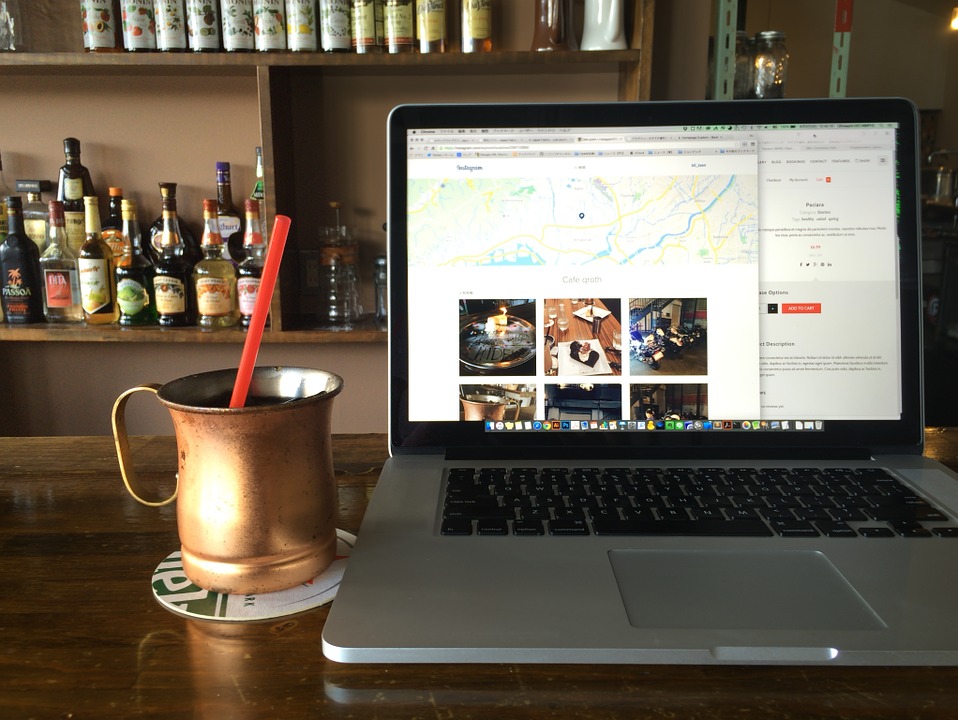 Thanks to all the young/tech/art people, Austin is a freelancer's town. And thanks to UT and St. Edward's, Austin is also a student's town.
(Article by Katherine Lewin)
And all you people who don't real jobs, or have a side hustle, or who are just insanely productive, need places where you can set up shop and get sh*t done. Luckily, Austin has no shortage of them.
Here are the best coffee spots across town to caffeinate, work, eat, repeat. First person to say "digital nomad" is fired.
THE SPOTS
Need as little distraction as possible when you're trying to do work? Seventh Flag on South 1st – a coffee shop in a little white house – is a minimalist design dream: a sparse, mostly wood and white space, with none of the cutesy tchotchkes that a lot of spots feel the need to litter all over the place in attempts to look like Central Perk. Their Cuvee coffee is great, and the covered front porch and picnic tables out front provide plenty of space should you feel the need for fresh air.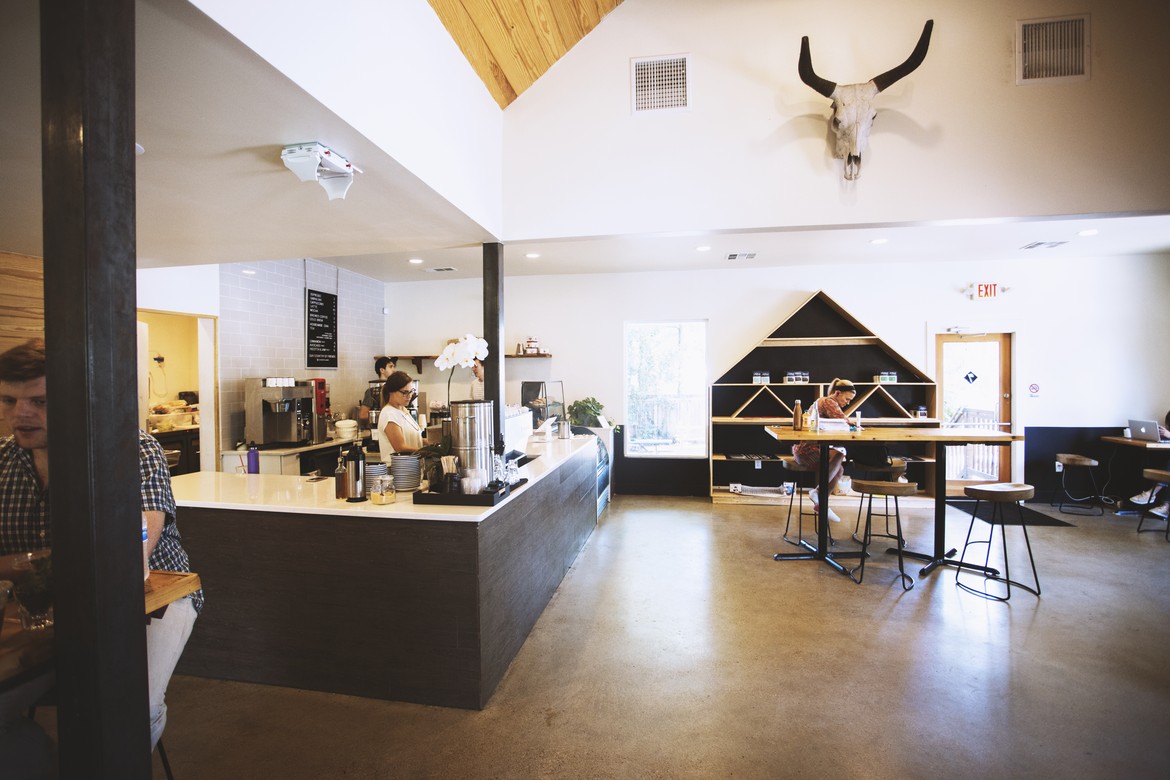 If you're not living or staying near South Austin, you probably wouldn't think to go out of your way for a coffee shop all the way at Manchaca and Ben White. But that would be a mistake, because Radio Coffee is more than worth it. The wood-covered space feels like a cozy cabin, there's tons of seating, the Stumptown coffee is strong, there's a huge beer selection (because a mid-day work break never hurt anyone), and most importantly: there's a Veracruz All Natural truck parked permanently outside. It's the kind of place that you'll be actually happy to camp out at all day.
 Epoch has long been a go-to North Austin work/study/gathering spot, and continues to be one of the best places in the area to hunker down with caffeine. Lots of space, a nice covered porch area, and outlets aplenty. Procrastinated until the last minute on a big deadline but need to get out of your house because the couch is too tempting? Epoch is open 24 hours. Good luck.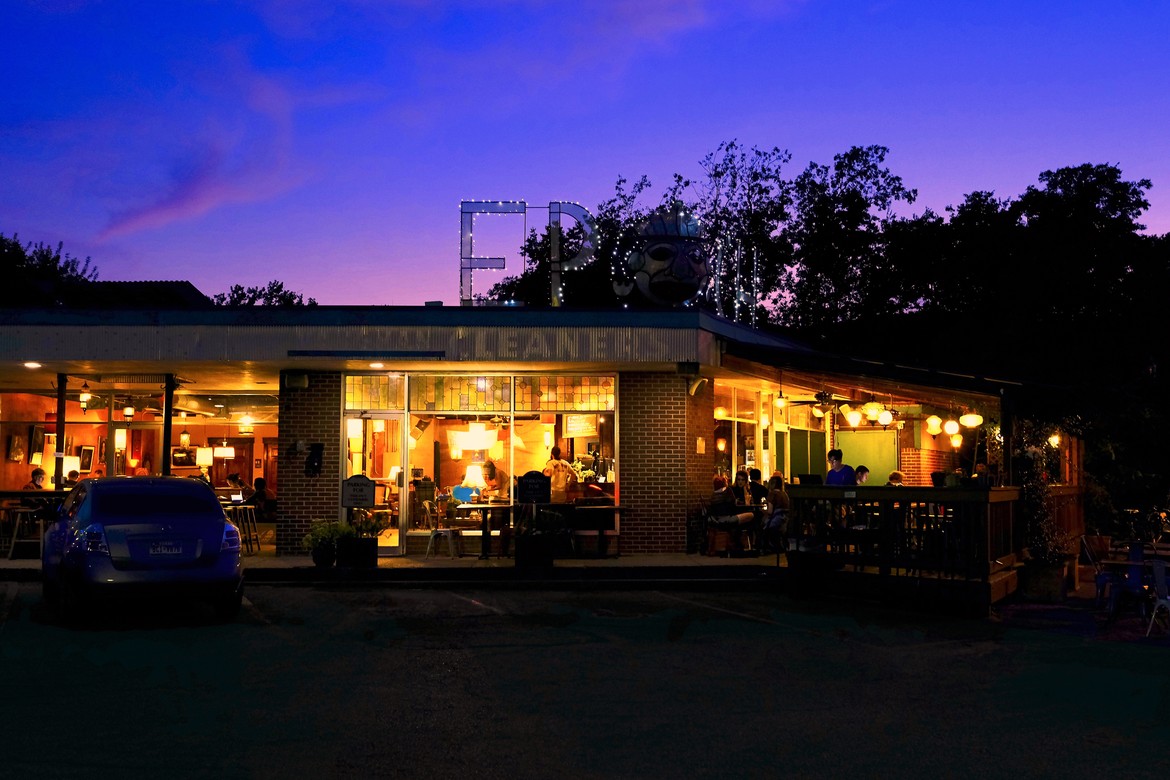 Spider House Patio Bar & Cafe
Growing up in Austin, Spiderhouse was the coolest possible place to hang out: an artsy, older crowd, a ridiculously cool vibe, and cigarette smoke everywhere. Now that we're adults, we may not be impressed by cigarettes anymore – but we are still impressed with Spiderhouse. Technically more of cafe/bar, come to Spiderhouse for a laid-back working session out on the patio – and make plans for your friends to meet you afterward for drinks and snacks and live music. Hey look, now you're one of those cool older people.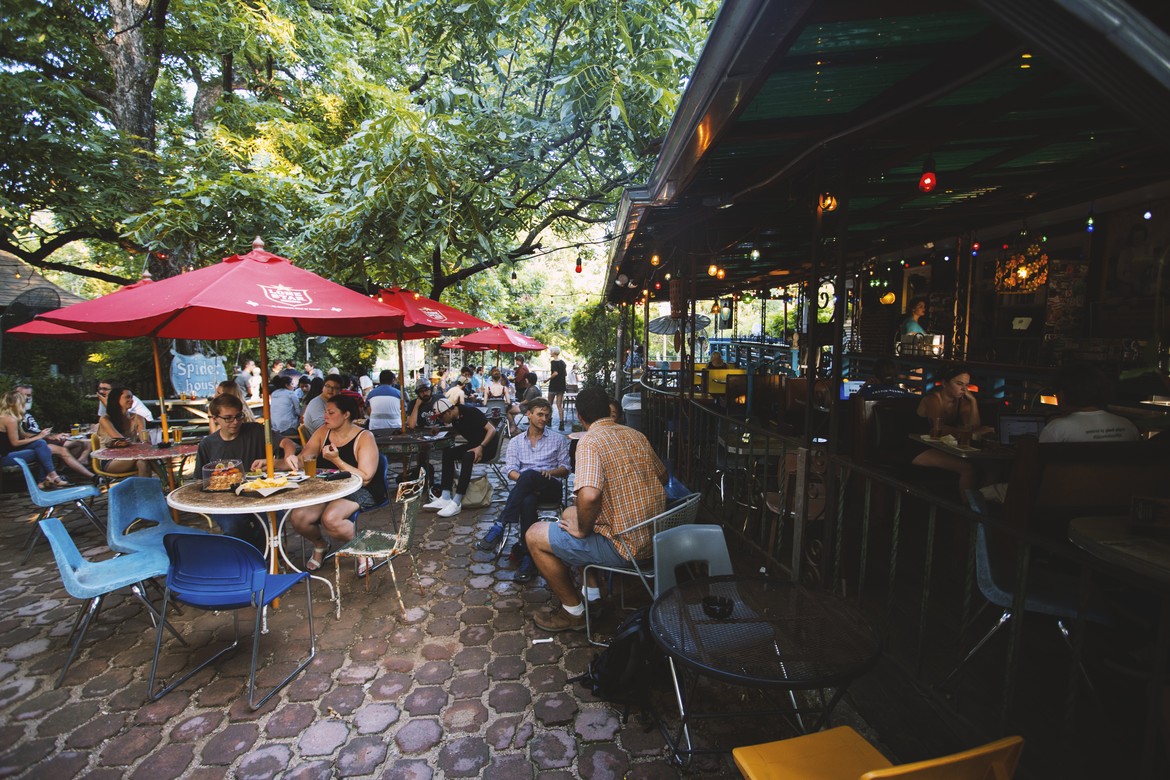 If you live in Austin, it's easy to take even the best outdoor/patio situations for granted. But even if you're totally jaded, you can't help but be blown away by Cenote's. Between the front patio covered in jungle leaves, to the side patio filled with two-tops for solo work, to the free and fast wifi everywhere, to the excellent sandwiches and coffee, this place is so pleasant you almost forget you're there to do work.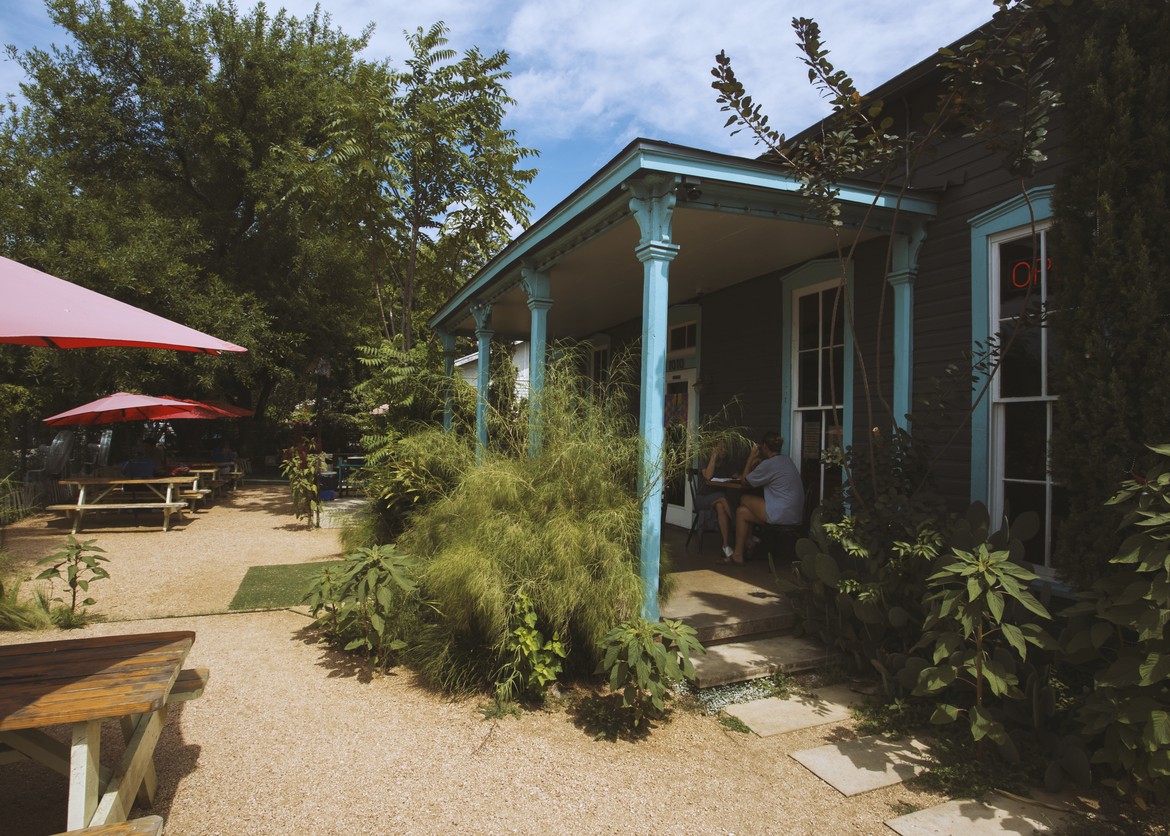 Strange Brew Austin Coffee
Another excellent choice for people that don't get around to doing any work until 2am, Strange Brew is open 24 hours. And while there are often people here, it never feels cramped. Because you could do without your personal space being invaded when you're working on a deadline.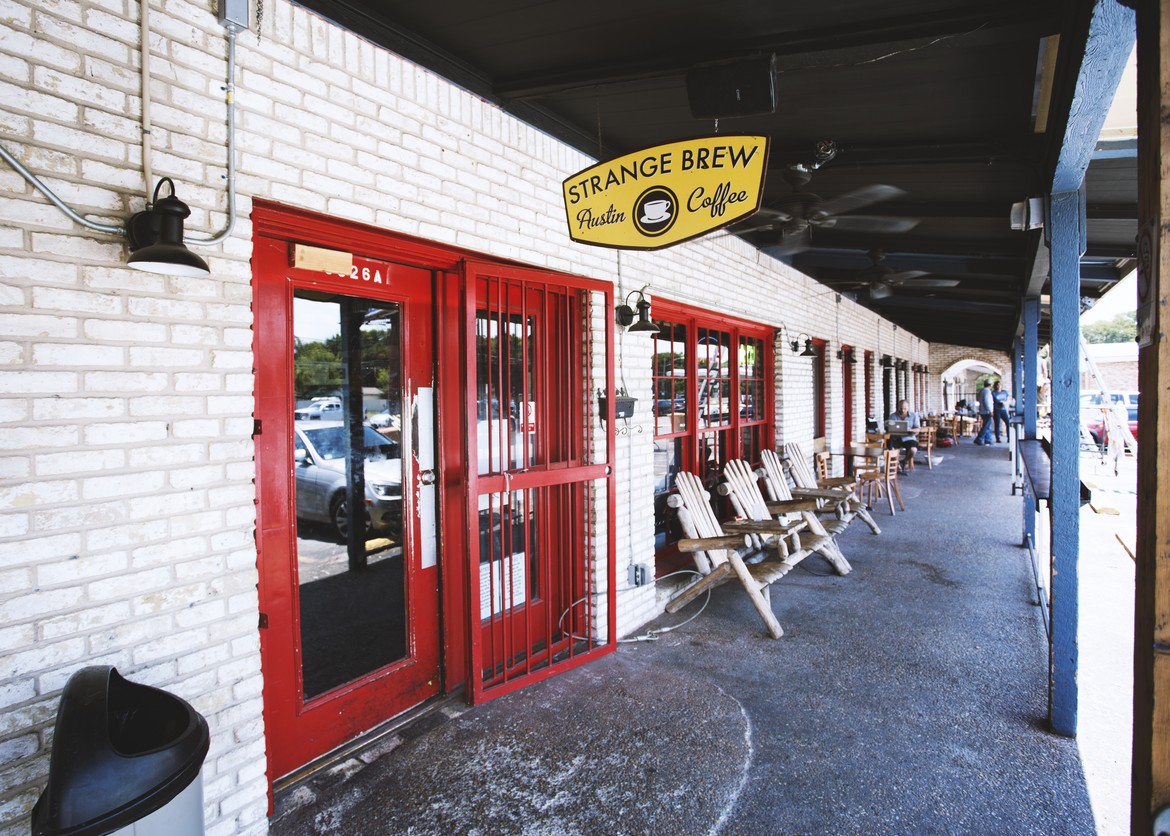 Your couch is great, but sometimes you need to venture into society to really get some work done. To be reminded that people wear real clothes. Bennu is (almost) just as comfy comfortable as your living room, but with enough design to it that it feels like more of a destination than your typical coffee shop. So go on, take a shower, put on some clean clothes, and finish your work here.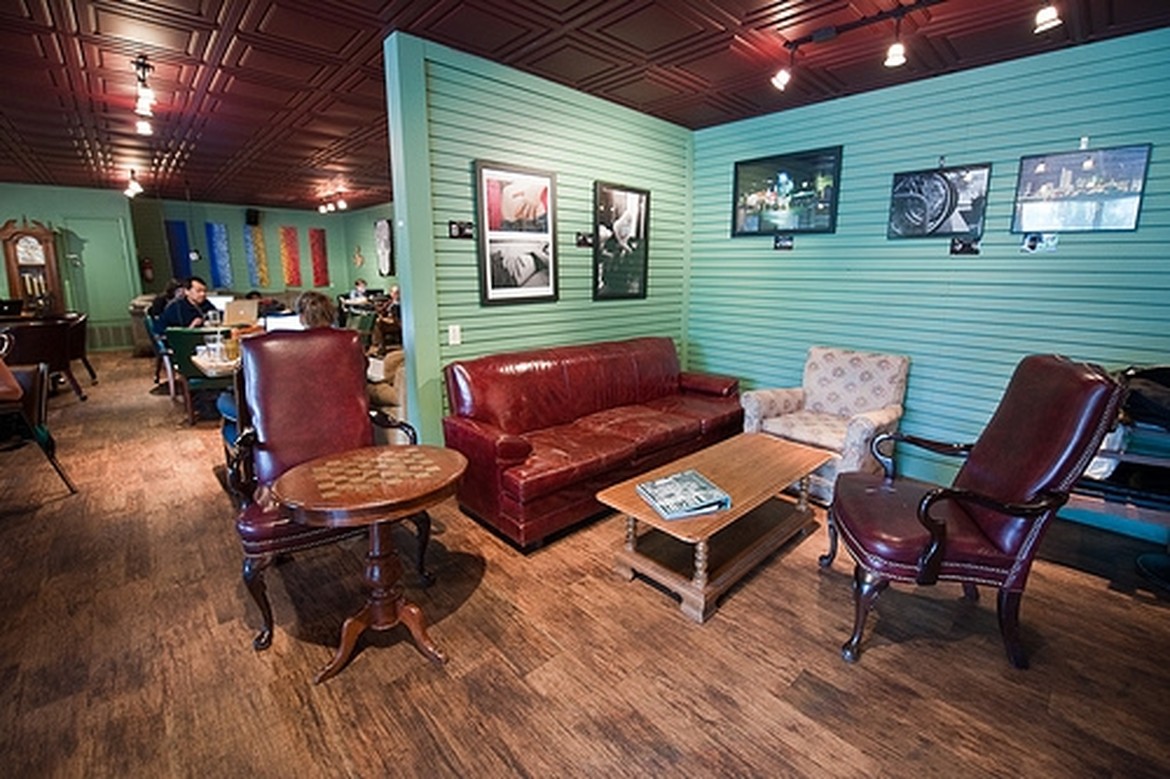 Flightpath Coffeehouse
When working, sustenance is crucial. Maybe you're the kind of person that always has to have a full drink by your side. Maybe you like to constantly snack. Maybe you're one of those weirdos that actually likes the taste of energy bars. Whatever your persuasion, the convenient little snack shop within Flightpath has everything you might need. That, plus the variety of indoor and outdoor workspaces and abundance of outlets make Flightpath one of our go-to's for getting sh*t done.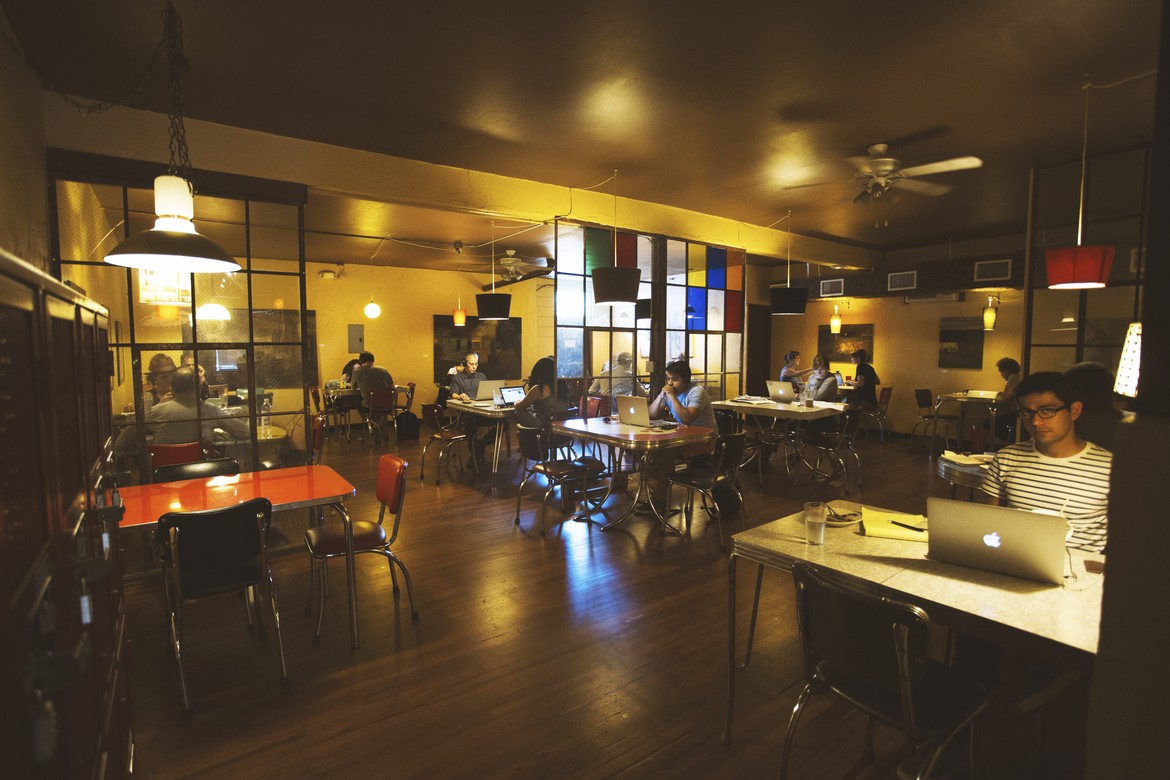 Thunderbird Café & Tap Room
Like to live on the edge (of computer charge)? Don't come to Thunderbird – there aren't outlets. That said, if you're a prepared human with a fully charged computer, definitely consider doing your morning work at Thunderbird. Excellent coffee, warm and well-designed environment, and Tacodeli breakfast tacos at the ready.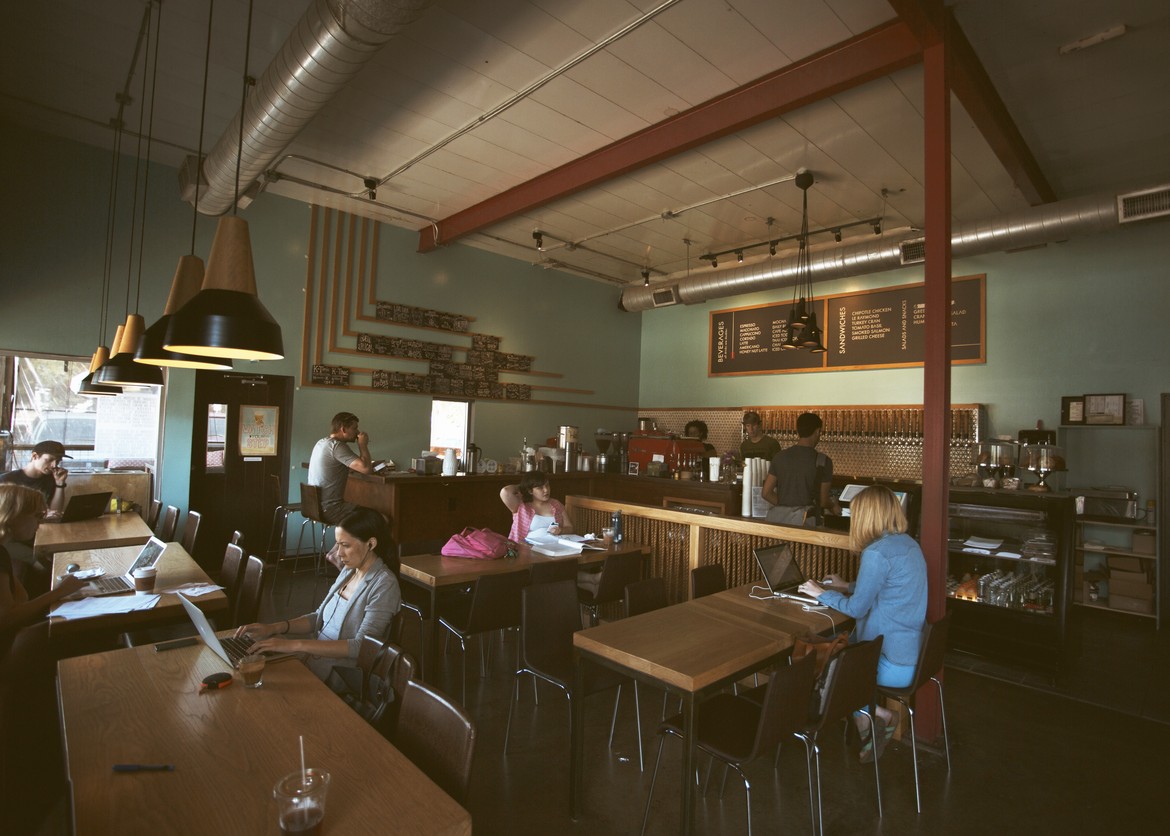 If we had to set up permanent work residence anywhere, we'd probably choose Wright Brothers – this place is the greatest. It's a joint coffee shop and craft beer bar, serving lots of impressive options whether you're trying to caffeinate or imbibe (or alternate between the two). The space is light-filled and minimally designed for truly pleasant vibes, and it also has a wraparound porch overlooking an empty (aka quiet) lot. Come here if you're looking for a truly relaxing workspace.
Caffé Medici
There are a whole lot of Cafe Medicis now, but the original location in Clarksville maintains all its pre-corporate-sellout charm. The space is on the smallish side, but if you're the kind of person who likes to "cozy up" with your work, this spot inside a cottage is an excellent place to do it. Excellent espresso drinks and lots of window seating.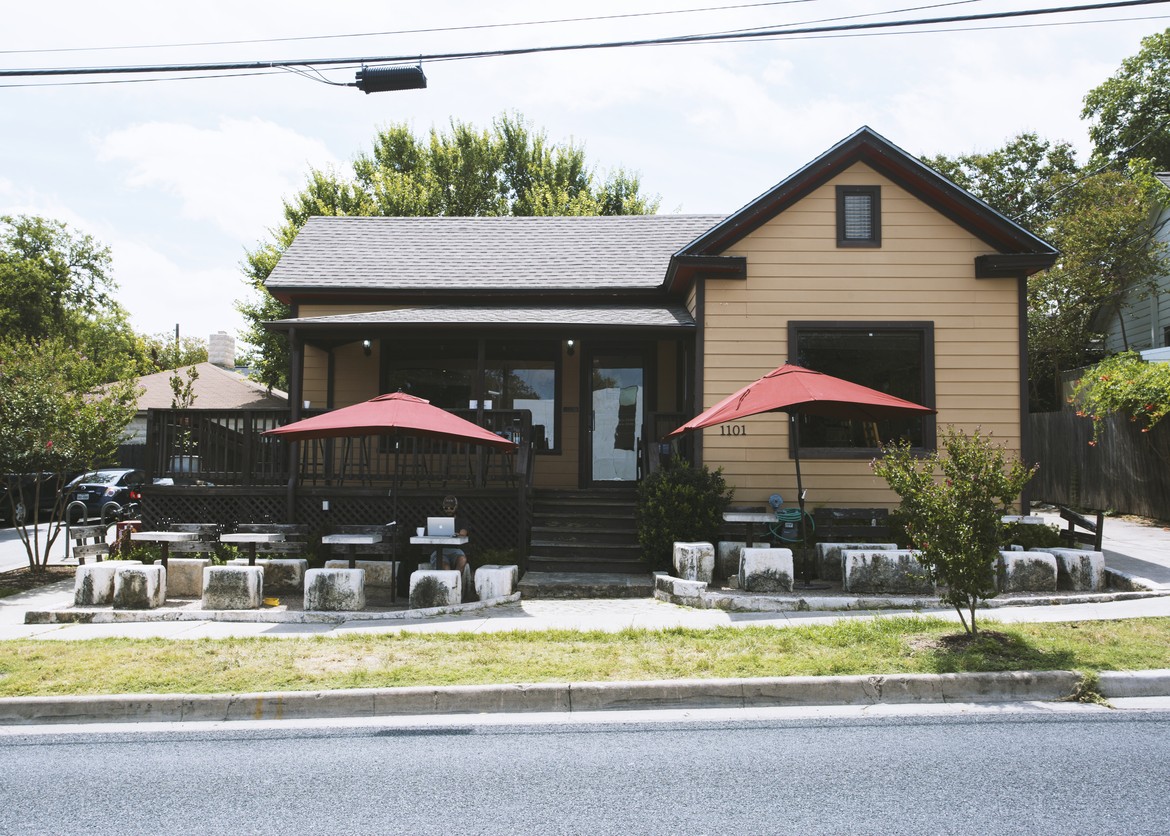 Figure 8 Coffee Purveyors
Love succulents? Like hanging out in East Austin? Figure 8 is for you. This place feels like a chill hideout, and we appreciate the ample space and general lack of overcaffeinated UT students. If you haven't been to Figure 8 yet, it's time to get it in your coffee/work rotation.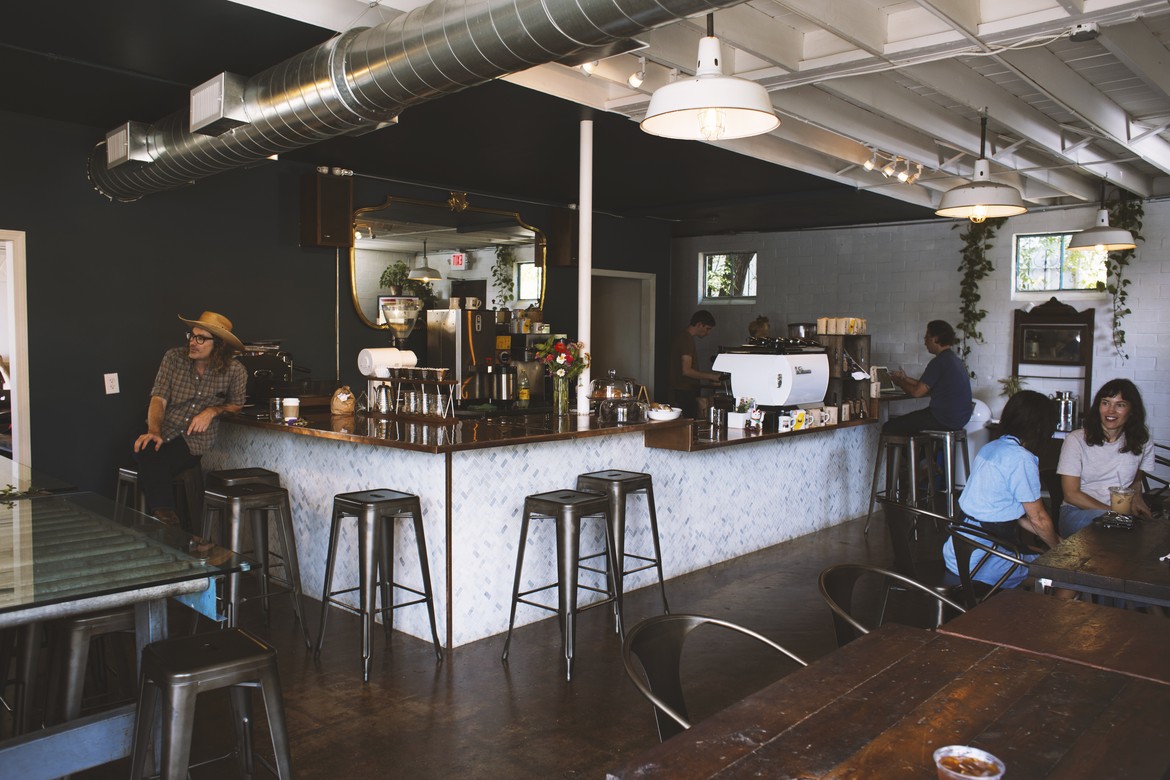 Most things in life could be improved by being on the lake. And doing work is no exception. Mozart's makes the dream a reality – with its big, two story space on Lake Austin – where you can study or work right on the water. Coffee, pastries, wifi, lake – that's about all we really need in life.
Read more at: theinfatuation.com