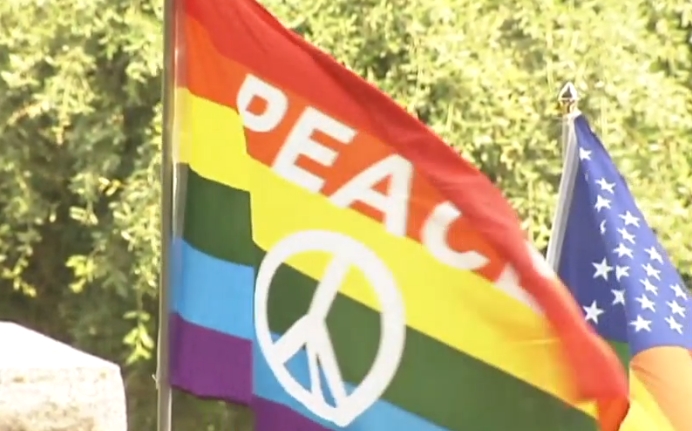 The Austin community is showing their support for victims of the deadly shooting at a gay nightclub in Orlando.
(Article by Jennifer Kendall, republished from http://www.fox7austin.com/news/local-news/158279947-story)
LGBTQ members, city leaders and religious leaders all spoke about how this tragedy has affected life across the nation.
Isabella King used to live in the Orlando area and has visited Pulse nightclub, where the shooting occurred, in the past.
"My heart goes out to everyone, whether I knew them or not, we're all part of this community. We're all family," said King
The thought that some of her friends could have been killed in the deadly shooting on Sunday morning is almost too much for her to take.
"I'm still trying to process it, because I don't know if there are people I know in that building," King said.
Isabella was joined by dozens of LGBTQ community members on the steps of the Capitol Sunday as they prayed for the victims and their loved ones.
"I can't even imagine the level of grief and sorrow that victims' families must be going through at this point and time. All that we can offer from here and from around the country are for people to know that we have them in our thoughts and prayers," said CEO of Equality Texas Chuck Smith.
The shooter in Orlando reportedly pledged allegiance to ISIS, but Muslim leaders in Austin said he does not speak for them or the greater Muslim community.