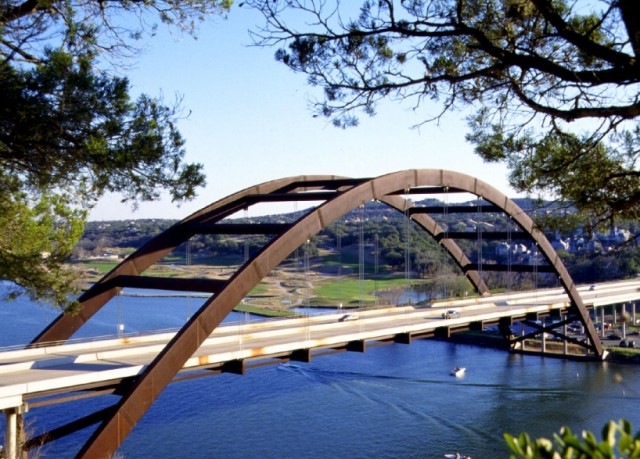 Distinguished by its hip nightlife, farm-to-table eateries, outdoor recreation and expanding skyline, Austin, Texas is a livable oasis that offers something for everyone. And as it turns out, it's a great place to find a job, too.
With one of the lowest unemployment rates in the nation, it's no surprise the state capital was voted the third best city to start a career, according to WalletHub, a social media company that publishes various types of local and state rankings.
As of March 2016, the Austin-Round Rock metropolitan area has an unemployment rate of just 3.1 percent, the 15th lowest in the nation. That number fails in comparison when weighed against other cities in California, such as Madera, Salinas, Fresno and Bakersfield, which have unemployment rates well above 10 percent, according to data from the U.S. Bureau of Labor Statistics.
Austin falls behind only Salt Lake City and Denver for best job market
Out of 150 of the largest U.S. cities, Austin fell behind only Denver, Colo. and Salt Lake City, which came in at number one for having the strongest job market. The numbers were reached by analysts using 17 key metrics to determine job market viability and the attractiveness of a city's social scene.
Researchers also weighed other factors important for job seekers. A city's professional opportunities were based on the following factors:
Availability of Entry-Level Jobs
Median Starting Salary
Annual Job-Growth Rate
Median Income-Growth Rate
Economic Mobility
Workforce Diversity
Unemployment Rate
WalletHub's "Entrepreneurial Activity" Ranking
Note that Austin ranked number 20 out of 150 U.S. cities for the best place to start a business.
WalletHub asked several experts about the importance of choosing a particular city to start one's career. Here's how Russ Coughenour, Assistant Vice President for Career Services at University of South Florida answered:
"For the most part, I think it is extremely important. But I think it's the city's vibrancy that is probably the most important. People starting careers should ask the following questions: Is the occupation that I am entering well represented in my city of choice? … Is my city growing commercially and from a population perspective? Does the state my city is in have incentives for business and industry to start businesses or relocate there?
"Being in a city that is growing brings new business and industry and, with it, employment opportunity and options for the careerist… Is my city known for multiple industries? People starting careers would be smart to start in areas that are less prone to recession and downturns in the economy. When a city has four to five vibrant industries represented, the city becomes less susceptible to downturns in the economy."
Austin ranks high for its "Quality of Life"
In addition to being an excellent place to jumpstart a career, Austin is valued for offering a high quality of life, ranking number seven in this category. WalletHub based a city's quality of life on the following factors:
Median Annual Income
Percentage of the Population Aged 25 to 34
Strength of Social Ties
Percentage of Population with at Least a Bachelor's Degree
Projected Population Growth (2044 vs. 2014)
Housing Affordability
WalletHub "Recreation"
WalletHub "Families"
WalletHub "Singles"
Austin continues to top the charts in WalletHub's "best for" categories. In March, it ranked as being the number one best state capital to reside in. Needless to say, the city is definitely living up to the meaning of its name, which according to NameBerry.com is "great and magnificent."
Sources: