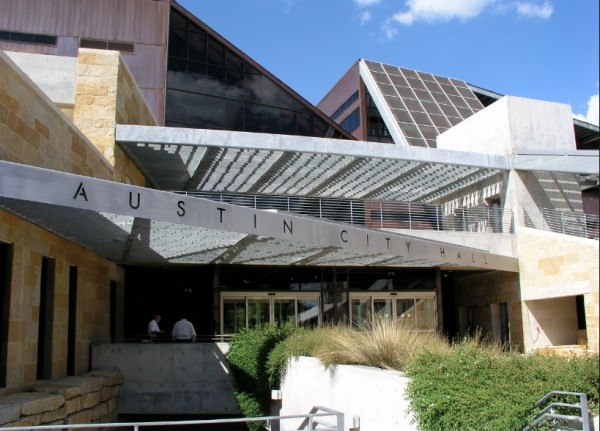 Aside from BBQ, football and guns, Texas is known for its love of freedom, including its "Don't tread on me" attitude, an attractive attribute drawing in hundreds of thousands of out-of-state migrants. The freedom-loving state is a beacon of light for citizens and businesses alike looking to escape the burden of government over-regulation, which is growing increasingly unbearable along the East Coast and in states like California.
But as more migrate to the Lone Star State in search of freedom, a worrisome phenomenon is taking place: Texas is increasingly mirroring the very states migrants are fleeing, as it continues to adopt more nanny-state regulations, including full-on bag bans, mandated fingerprint background checks for rideshare drivers, short-term rental restrictions, and a ban on handheld devices while driving, slowly withdrawing the love and support it once had for civil liberty.
Nowhere in Texas is this more apparent than in Austin, which recently, through over-regulation, forced out ridesharing companies Uber and Lyft, services responsible for curbing the city's grave drunk-driving epidemic. The city council claims that the new mandates, up for a vote last weekend, are in the name of "safety;" however, there's just one problem: No one asked for protection.
The Austin City Council is trying to fix something that's not broken, while simultaneously protecting the long standing taxi cab monopoly, which has donated generously to their campaigns. The landmark move highlights the latest incident in which Austin, like other large Texas cities, is becoming less free, and increasingly under the control of a government which believes it knows best, and therefore has the right to intervene in nearly every aspect of our lives.
"It doesn't make sense to me that the center of Texas would be such a city with an appetite for over-regulation. Thousands of pages of rules and ordinances.  I can't square that with the spirit of Texas and the Alamo and the struggle for liberty," said District 6 councilman Don Zimmerman.
Conservative Review writer Logan Albright also nailed it right on the head when he said that, "Austin has long been on its way to becoming a political basket case, implementing the types of regulations that we only expect to see come out of Seattle or Portland."
With regard to the ridesharing regulations recently passed by Austinites, Albright says, "I hate to say it, but Austinites deserve what they get here. If they want to choose to live in a bygone era of taxi monopolies and expensive, inconvenient travel options, so be it. Maybe the rest of the country can observe their backward ways and learn from them."
Albright commends Uber and Lyft for leaving. "There is something to be said for companies, in true Atlas Shrugged fashion, simply refusing to do business in places that are trying to stop them from succeeding.
"Rather than jumping through regulatory hoops and paying extortionary taxes, scrambling to function under a government bent on killing them, there is something admirable about taking a page out of Bartleby the Scrivener and simply replying, 'I would prefer not to,'" he adds.
"It's a way of showing local governments that there are consequences to their bad decisions, the sort of passive resistance Gandhi would have been proud of. "
Albright is right. One must question whether these ridiculously, incredibly un-Texan ideologies are indicative of its new residents, or a symptom of an unchecked, overreaching government. Or could it be a combination of both, with one feeding off the other?
Whatever the answer, one thing's for sure: Texas is losing its stubborn, freedom-loving charm. If government overreach continues to go unchecked, Texas may no longer be the second most popular state to move to. But then again, that might not be a bad thing.
Sources: