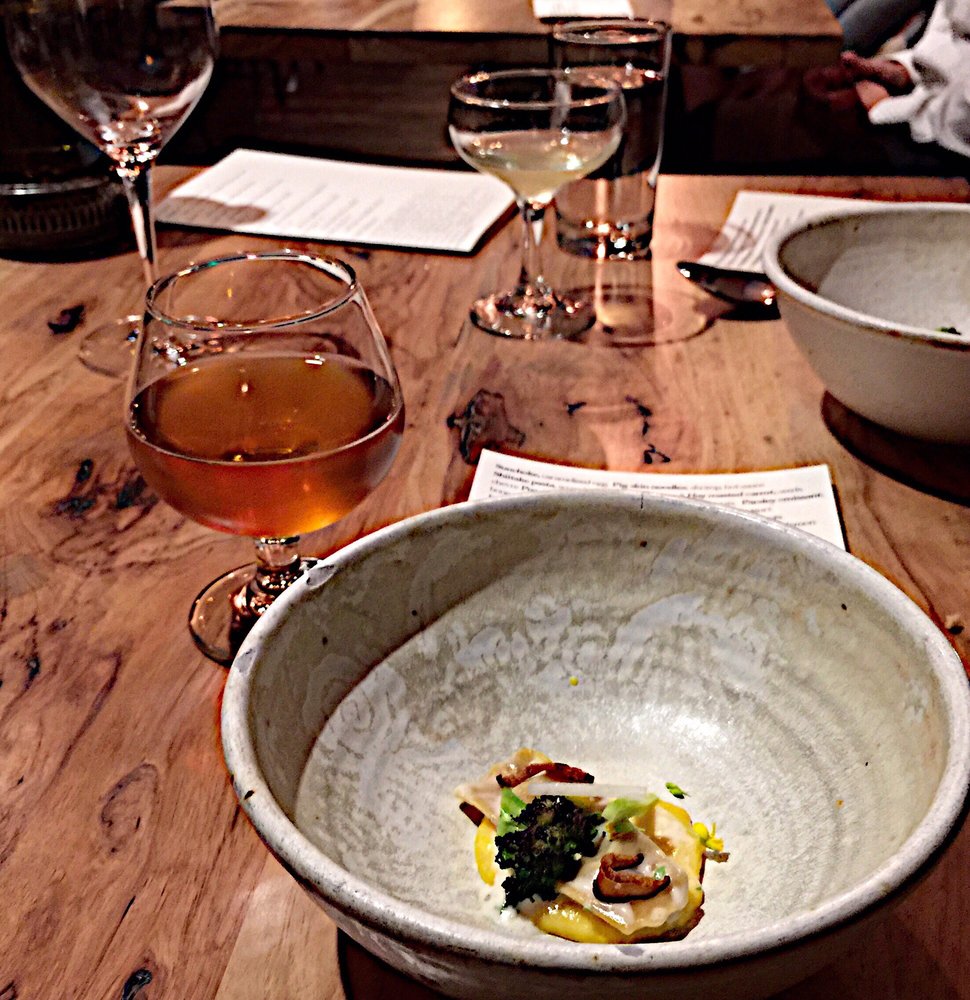 Earth Day is just around around the corner, on Friday, April 22. The grassroots day of action is dedicated to encouraging around the world to change their daily habits and help effect pro-environment policy changes. Two Austin restaurants, Barley Swine and Vinaigrette, are modeling innovative ways to reduce waste and harness natural resources to make the planet healthier.
(Article by Melanie Haupt, republished from http://austin.eater.com/2016/4/18/11449920/earth-day-eco-friendly-austin-restaurants-barley-swine-vinaigrette)
BARLEY SWINE
When Barley Swine relocated to Burnet Road, it incorporated a rainwater catchment system that recirculates rain into the restaurant's two on-site gardens. One garden resides on the back loading dock area and the other provides an attractive design element to the front patio of the restaurant.
The main rain catchment tank is on the back loading dock ramp, and there are collection tanks under the planters in the front garden. Gutters help catch additional rain water, which is then filtered and put into circulation into the gardens, which are maintained by Urban Patchwork.
"We knew we wanted to have a garden at the new location on Burnet with ingredients we could grow and use on our menu," says Barley Swine's chef/owner Bryce Gilmore.
"The water catchment systems fit into our philosophy of being as sustainable as possible and it just made sense. If we have the means to do it, why not?"
VINAIGRETTE
Erin Wade of Vinaigrette started off farming before opening the first location of the healthy gourmet salad emporium in Santa Fe, New Mexico, followed by a second in Albuquerque, and then the latest in Austin. While she spent some time studying fashion design, her background in biology, environmental science, and public policy led her down the "agroecological" path she's on now.
What this looks like in practice is a vertical farming operation that provides local, seasonal, organic produce for the restaurants and using food waste from the restaurants as compost to feed the soil on the Vinaigrette farms. The Texas one is located out in Bastrop.
"Recycling doesn't have the brilliance of composting, where you close the loop and waste becomes food," says Wade. "It's like alchemy—you're making soil that creates this incredible produce. Restaurants have an enormous potential to increase the richness of the soil, it's where flavor comes from."
Other sustainable, eco-friendly practices at Vinaigrette include using reclaimed wood and stone in the construction of the Austin restaurant, and watering the on-site garden with extra water guests don't consume.
Read more at: http://austin.eater.com/2016/4/18/11449920/earth-day-eco-friendly-austin-restaurants-barley-swine-vinaigrette