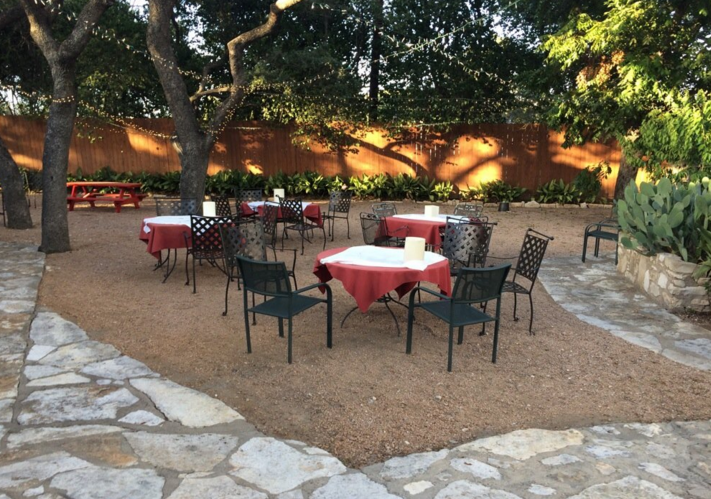 More changes are on the horizon for the Austin restaurant scene. After 31 years in business, dining institution Hudson's on the Bend has been sold.
(Article by Nicole Raney, republished from http://austin.culturemap.com/news/restaurants-bars/03-28-16-hudsons-on-the-bend-closes-sale-chef-jeff-blank-retirement-new-owners/)
Chef/owner Jeff Blank has sold the restaurant and property to budding restaurateurs Billy Caruso and Chris McFall. The restaurant will close April 4 to prepare for the change in ownership; it's expected to reopen in August.
The new owners are no stranger to Hudson's or the local dining scene. A sommelier, McFall has worked at such spots as Paggi House, Lamberts Downtown Barbecue, and Sullivan's Steakhouse. An experienced chef, Caruso has held positions at Austin's III Forks, Paggi House, and Botticelli's. He was also a restaurant partner at 24 Diner and Easy Tiger.
While upgrades are to be expected, the new Hudson's will incorporate dishes from the restaurant's classic menu and maintain the farmhouse feel. Additionally, most of the current staff will stay on board. "Hudson's will always be the same iconic restaurant, and we would never change that," said Caruso in a press release.
"The most important thing to us are the guests that have dined at Hudson's for so many years," Caruso elaborated. "As Austin natives, it is so important to us that such a special restaurant stay true to its core values, and we want to continue to provide a memorable experience by way of Southern hospitality."
Blank is retiring due to health reasons, but he plans to remain active in the restaurant scene through special appearances and consulting services. From Monday, March 28, through Sunday, April 3, Austinites can attend a series of "farewell dinners" hosted by Blank, before the restaurant temporarily shutters.
The sale of Hudson's also includes popular food truck spin-off The Mighty Cone, which will continue business as usual.
Read more at: http://austin.culturemap.com/news/restaurants-bars/03-28-16-hudsons-on-the-bend-closes-sale-chef-jeff-blank-retirement-new-owners/