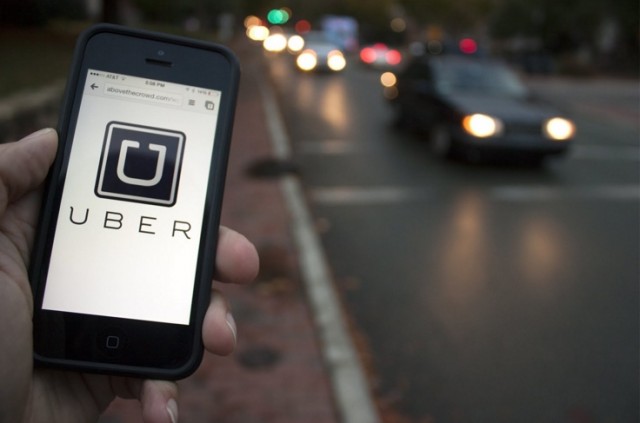 Two gorgeous young women with a passion for free-market innovation and love of freedom have single-handedly managed to destabilize the stranglehold that Austin politicians have over a city which once prided itself in creativity, weirdness and entrepreneurship.
Capitalizing on an important transition in Austin's political scene, Tori Moreland and Rachel Kania struck when the opportunity was hot and launched Austin4All, a political action group described as being "pro-growth, pro-innovation, and pro-technology."
Their accomplishments thus far include a petition to recall District 5 City Council Member Ann Kitchen after she proposed harsh regulations against rideshare companies Uber and Lyft. After partnering with trans-partisan Political Action Committee Texans for Accountable Government, Austin4All managed to gather more than 7,000 signatures in support of recalling Kitchen.
An impressive 4,800 of the signatures were gathered from the councilwoman's own district, said Moreland at the group's official launch party. Approximately 4,800 signatures were needed (or 10 percent of Kitchen's district) in order to qualify. Austin4All submitted 5,300 signatures to the city clerk's office for verification.
Once they' been verified, Kitchen must decide to either throw in the towel and resign or contest the recall. If she refuses to step down, the measure will be placed on the November ballot.
The petition is unprecedented in that it's the first attempt to recall a council member under Austin's new 10-1 system. It's also unique in that it's the first attempt in the nation to recall a city council member over their attack on rideshare companies; as a result, cities around the country will be looking to Austin to see how the conflict is resolved.
Time to party
Looking to celebrate their efforts and discuss the status of the Kitchen recall, Austin4All hosted an official launch party at Red's Porch on Feb. 17 in which Kania and Moreland made clear their disdain for elitist, corporate-funded politicians.
"Over 65,000 Austinites stood up and said, 'We do not want regulations on our ride-sharing services,'" Kania told the crowd. "What does City Hall do? They completely ignore it. Now they want us to tell them again in May on the ballot. But this time, it's going to be a very costly election. So we do not stand for this. It's just not acceptable."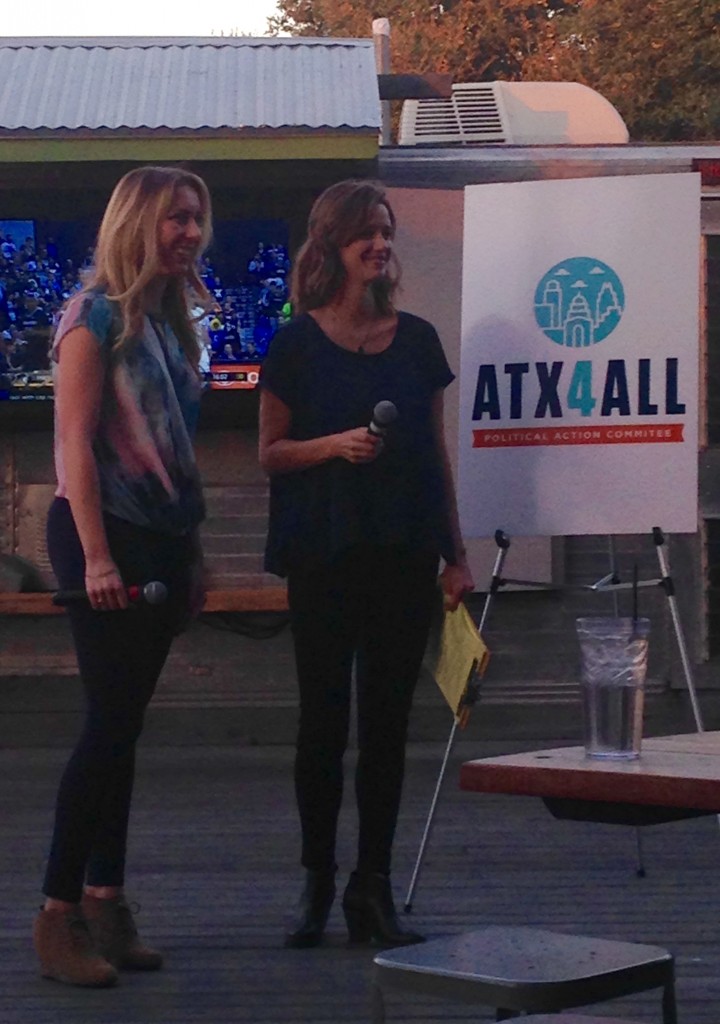 As expected, Austin4All has received significant pushback for their efforts to oust Kitchen. Not excluded is the establishment media, which from the get-go has treated the group unfairly and with immense skepticism – which is rarely applied to our elected officials.
This is likely why Austin4All barred all media from their event. Fortunately, I was allowed in due to my long-standing relationship with TAG. The same cannot be said for an Austin Monitor reporter who was turned away at the door.
The reporter resorted to spying on the event from the venue's second floor balcony, snapping photos of myself, petition gatherers, and rideshare advocate Councilman Don Zimmerman, before being asked to leave.
The importance of rideshare
Rideshare easily fits into Austin4All's definitions of "pro-innovation" and "pro-technology," as millions of millennials (and others) now majorly rely on the concept, which is serviced by companies such as Uber and Lyft.
As Austin traffic continues to worsen, earning itself a reputation for being America's fourth most congested city, it's difficult to imagine a more crucial time for services like rideshare. In addition to removing vehicles from the road, rideshare significantly reduces alcohol-related crashes, and as a result, saves lives as well as facilitates transportation – two of Austin's biggest problems.
But those truths didn't prevent Kitchen from leading a highly unpopular initiative to regulate rideshare, or as the city refers to it, Transportation Network Companies (TNCs). Kitchen's favoring of corporate interests is reflected in her campaign finance reports, which show she accepted $4,000 in campaign donations from the taxi industry.
Despite the fact that the majority of rideshare drivers work part-time (or even less often than that), Kitchen proposed that they follow regulations similar to the taxi industry, including fingerprint-based background checks for drivers.
City Council also proposed Uber and Lyft pay the city a $1 fee per ride, a mandate that could cost the rideshare industry millions. On December 17, City Council approved by 9–2 a measure requiring rideshare drivers to pass national criminal background checks by Feb. 2017.
Failure to comply will result in penalties that have yet to be determined by the city. Councilmembers Zimmerman and Ellen Troxclair voted against the measure.
Short-term rentals
Austin4All's co-founders wrapped up their launch party by letting supporters know about their intentions to be involved in local economic and regulatory issues in the future, including short-term rentals, another free-market concept under attack by the city.
City Council also approved by 9–2 new regulations that will phase out short-term rentals that aren't owner-occupied in residential zones by 2022. Zimmerman and Troxclair were the only members to vote against the measure.
Sources: