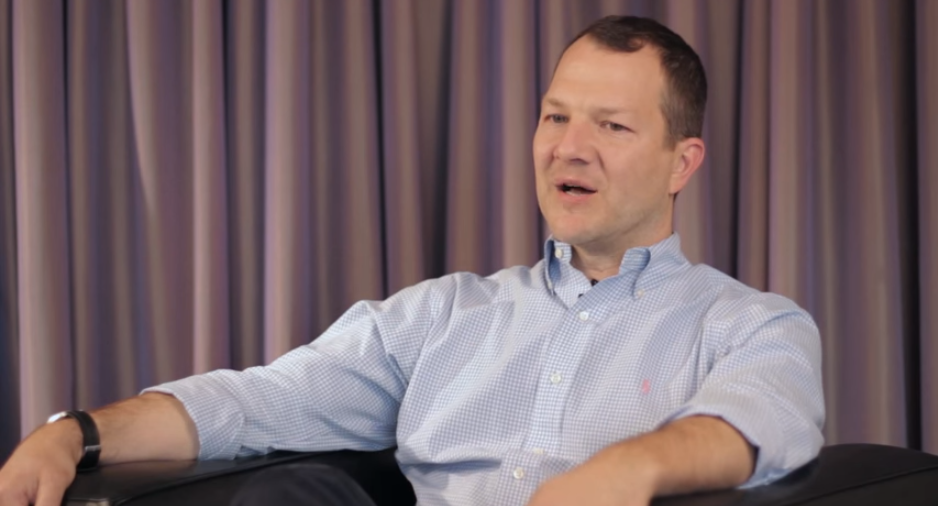 Kirk Lynn has already fixed one of Shakespeare's plays.
(Article by Jeanne Claire van Ryzin, republished from http://www.mystatesman.com/news/entertainment/arts-theater/austin-playwright-kirk-lynn-fixes-shakespeares-pro/nqG5W/)
Co-founder of the celebrated Rude Mechs theater collective, head of the University of Texas' playwriting and directing program, in 2013 Lynn marshaled together his considerable talents — and irrepressible and irreverent wit — to make a very modern version of "King John," one of the Bard's least performed history plays.
Lynn pared down the number of characters, cut the rangy plot and laced the language "Fixing King John" with plenty of modern profanities, to the audience's and critic's delight.
Now, Lynn has creatively upended "Timon of Athens," yet another of Shakespeare's least-performed plays.
Like "Fixing King John," the Rude Mechs will make "Fixing Timon of Athens" available for free for any theater company that wishes to produce it after its run at the Off Center through Feb. 27.
We asked Lynn, who debuted his first novel just a few months ago, about why he keeps tackling the Bard.
American-Statesman: Why do some of Shakespeare's plays need fixing?
Kirk Lynn: I don't know if my mom and dad know it, but the plays we have are not his plays. And I'm not talking about some conspiracy where the Earl of Twerp actually penned them. The texts themselves are edits and amalgamations of actors' prompt books, incomplete editions, printers cleaning up and correcting the texts. So likely from the very beginning there is a sense that Shakespeare's plays are actually buried under there.
And then I think anything that gets famous and finds mainstream acceptance loses some of its wildness. I mean, before the Beatles were a brand, they were druggie freak machines. Shakespeare cussed and berated his characters and his audiences. He never passed up a dirty joke. He wrote quickly and wildly. He stole scenes and plots. To only let middle-school English classes tell his story and Hollywood adaptations is to give up one of our great freaks. I need him on my team.
I want to know what it's like to go to a Shakespeare play on opening night. To sort of know the story because I saw Marlowe do his version last week, or the plot is borrowed from a history of kings I know, but to want to hear Shakespeare's take, his cursing, his metaphor. … I think that is what the fix wants to do. It is impossible, of course, and so it's worth doing.
What's wrong with "Timon of Athens"? What needs fixing?
There is plenty of evidence that all of "Timon" isn't Shakespeare's. He probably wrote some of the scenes and let other playwrights patch it up with bridges scenes. A simple clue is that Shakespeare almost always names his minor characters. Shakespeare doesn't do a lot of Servant 1 and Servant 2 and Senator 1 and Senator 2, etc. But "Timon" is full of that.
And I would say as a craftsperson, when you're under the hood working with Shakespeare's text, it is a dream and a nightmare. It's like taking apart a Porsche. The metaphors are so compact that to rewrite them in contemporary English is almost impossible because you need so many more words. "King John" was like that. But there are big stretches of Timon where the language just isn't Shakespeare's. It doesn't feel like a Porsche. It feels like a Yugo.
At the beginning of the play, Timon gives a lot of money away. What else happens?
There are a few love stories. A servant who loves a senator. There is a wild Amazon passing through town. There are a couple of artists who Timon gives money to who start acting like rich people. The real turn of the play is when Timon runs out of money and starts asking people to pay him back. All his friends disappear and Timon's heart is broken. He runs away to the woods, which is one of my favorite tropes!
If you've seen the Ransom Center's current, and wonderful, exhibit marking the 400th anniversary of Shakespeare's death, one thing becomes patently clear — Shakespeare has been adapted and reworked again and again over the centuries as tastes and styles in theater changed. And in fact, the first record of a production of Timon produced was as an adaptation staged decades after Shakespeare's death.
I think Shakespeare, even with his own company or companies, was just making material to be adapted. There's some evidence that characters are created and added to plays just to serve a single actor that Shakespeare liked, or to suit popular taste for a play that's popular at another theater.
So, I think it's in the DNA of (his) plays to be messed with. Almost all of them are borrowed in part from other plays themselves, or other stories. Shakespeare doesn't write tons of novel plots — and even the ones that seem novel, he could have overheard them at a bar.
What happens now, now that "Timon" has been fixed?
I love to ask theater people what play they most want to see fixed.
"Henry VIII" is a big one. And "Troilus and Cressida." And then there is the apocrypha, the plays attributed to Shakespeare at one time or another that aren't in the canon.
The first expensive book I ever bought was a $75 hardback of a book of Shakespeare's apocrypha at the Strand Bookstore in New York when I was 20. It has a great play about Merlin and one about Sir Thomas Moore. These are plays that might have scenes written by Shakespeare, or might just be some Elizabethan printer trying to make a quick buck and say these are Shakespeare's plays.
And then, before I die, I plan on fixing one of the great plays, "King Lear." Because a lot of the thrill for me is the twofold thrill of defacing a great work of art and studying from a master.
Read more at: http://www.mystatesman.com/news/entertainment/arts-theater/austin-playwright-kirk-lynn-fixes-shakespeares-pro/nqG5W/