From the January 2016 edition of Reserve, a Bloomberg Brief publication.
(Article by Peter Elliot, republished from http://www.bloomberg.com/news/articles/2016-01-25/austin-texas-the-3-minute-restaurant-and-bbq-guide)
The main ingredient in Austin's recipe for delicious restaurants is old-fashioned cash. Its long streets are boiling with speculative capital that's going into everything from tech and health, to media, music and food.
Texas's capital is one of America's fastest growing cities, home to Dell but also to Whole Foods and the University of Texas. Skyscrapers are popping up beside honky-tonk shacks offering barbecue, tacos, Thai, or Indian. Food trucks are a key engine of creativity here. The surge in development means they scurry off and get better when they settle next. Some trucks become brick-and-mortar restaurants in spaces like old machinery sheds, but they'll still keep the ride out back to remind them of their nomadic roots.
Austin feels like the Wild West viewed through a Twitter lens and foodies are the net beneficiaries. It's pretty hard to find a bad meal. For barbecue lovers, the fight over who makes the best is meaningless since there's really no bad barbecue, just different styles, prepared in different ways in different venues.
Try them all and don't be afraid to drive out of town. The newer posh restaurants are drawing serious talent from all over because it's cheaper to live and operate. I wouldn't worry too much about Austin losing its unique soul. There's plenty of room for everyone.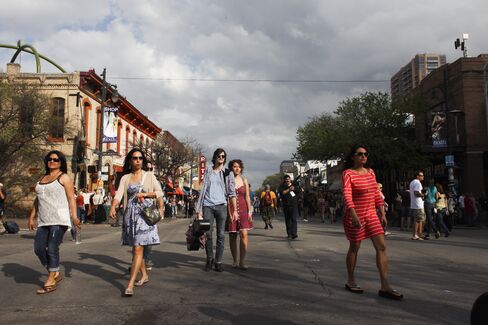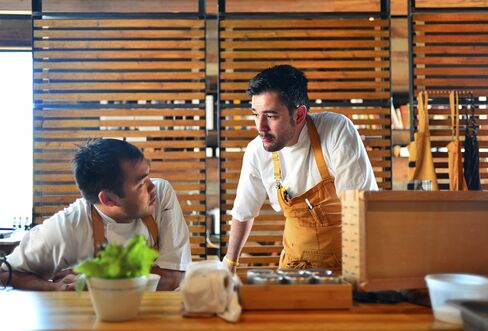 Top Restaurants
Jeffrey's: This sophisticated French spot (with a Martini cart) is the crown jewel in Larry McGuire and Thomas Moorman's empire. Also try Clark's Oyster Bar for lunch, Lamberts BBQ and Asian inflected Elizabeth Street for breakfast and people watching.
Qui: The Momofuku-like spot of local hero Paul Qui.
Uchi: The best sushi in Texas. Also the hardest reservation.
Geraldine's: In the new Van Zandt hotel, it's huge, sleek and delicious with great cocktails and captures Austin's current mood.
The Four Seasons Hotel: Dated but still power-central with views over Lady Bird Lake and options for brunch, dinner and drinks.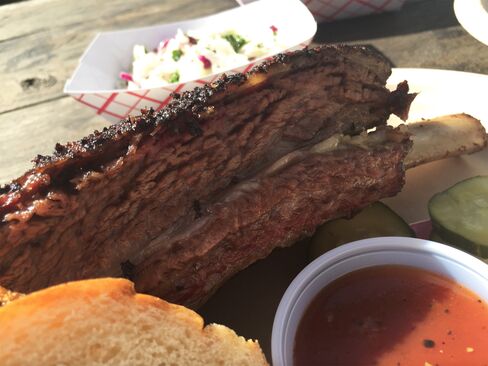 Top Barbecue
Micklethwait: Quintessentially Austin and my personal favorite. Unassuming truck and interesting sides that change daily. While the beef rib is the thing, try the sausages.
Freedmen's Bar: Sometimes it's nice to eat your BBQ inside, though there's an outside option, too. Traditional pit-style.
Franklin: It's famous for a reason. Even a VIP SXSW pass won't get you past the lines. Try La Barbecue instead.
Head Out-of-Town … The Salt Lick is a Texas experience that's worthy of the hype. It's fun for all ages. Louie Mueller, Snow's BBQ and Kreuz Market are all worth the trip.
Insider Tips
Festivals: SXSW (South by Southwest) is the largest in the U.S. with more than 2,000 acts held every March. It has spawned a film festival and a TED-like interactive media showcase and networking paradise. If you go, get your hotel and tickets secured early. The more laid back Austin City Limits in early October is solely for music lovers.
Weather: The heat inspires a Latin social clock. Locals get up early, rest (or work) in the hottest hours and enjoy the outside at night when temperatures get more bearable. It's also the time to put on your dancing shoes (or boots). Everyone dances.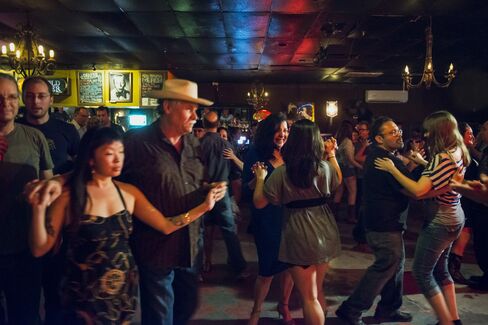 Lines: The most famous barbecue spots and trucks attract lines. Never cut and never lose your temper or your cool. There's always a truck without a line. Check individual sites for hours, specials and whether it's BYOB. Many let you phone in your order.
Driving: It's a car (and truck) town. Follow all posted speed limit signs. If it says 75, that's what they mean. Not 84. Trust me.
The Lay of the Land: Sixth Street is the main West to East boulevard. It's tourist/college/honky tonk at the center, painfully hip as you head east and moneyed chic as you head West. Congress street crosses Lady Bird Lake and separates the city North to South. South Congress is its own vibrant food, music and hipster scene; think the Hollywood Hills meets the Texas Two-Step.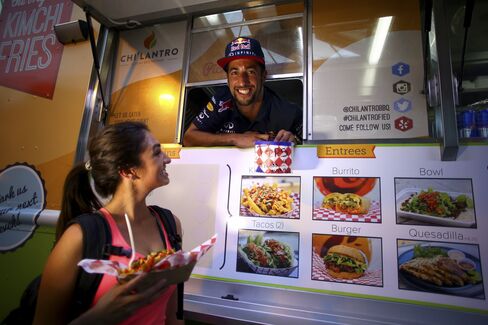 Peter Elliot is editor of Bloomberg Brief: Reserve and manages the lifestyle functions on the Bloomberg Professional service. Follow him on Twitter and Instagram.
Read more at http://www.bloomberg.com/news/articles/2016-01-25/austin-texas-the-3-minute-restaurant-and-bbq-guide