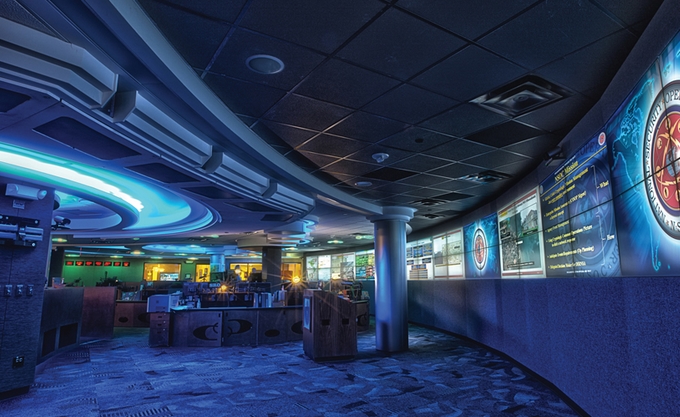 Intelligence sharing is expected to accelerate across the state as the Austin Police Department requests approval from the city council to add more partners to its mass surveillance network. Austin is home to two fusion centers including the Austin Regional Intelligence Center (ARIC), operated by the local police department, and the Department of Public Safety's Texas Fusion Center.
The intelligence centers are two of six located throughout the state; with the remainders built in San Antonio, Dallas, Houston, El-Paso and McKinney. Established by grants from the Department of Homeland Security following the September 11 attacks, fusion centers serve as centralized hubs for intelligence gathering and sharing.
The primary purpose of fusion centers is to collect, analyze and synthesize data that is organized to create a report, or a "product." This product is then shared with law enforcement and potentially private sector businesses responsible for a city's critical infrastructure with the intent to solve crime or prevent terrorist attacks by sharing information, or so is its intent.
However, privacy advocates say the centers are intrusive, ineffective and a big waste of money. Because they are permitted to operate with little to no oversight, fusion centers largely lack privacy guidelines and restrictions, resulting in sensitive data belonging to innocent Americans being swept up by the surveillance dragnet.
Fusion center authority grows despite lack of privacy safeguards
This lack of oversight, or arguably free reign, led to the illegal collection of data, or suspicious activity reporting (SAR) and profiling of groups such as Ron Paul supporters, Libertarian parties and Constitutionalists.
Despite opposition from electronic privacy and civil liberty groups, the surveillance state continues to expand across Texas, growing larger and more powerful with the passing of each new terrorist attack.
The recent mass shooting by a radical Islamist at an Orlando nightclub is no exception as security officials quickly called for more surveillance in wake of the tragedy.
Commander Darryl Jamail with the Austin Police Department told KEYE TV that ARIC is looking to add six new partnering agencies to its information database. The center currently shares information related to terrorism, serial criminal conduct and organized crime with 17 partnering agencies, according to reports.
The push is in an effort to regionalize law enforcement. "We have such a number of jurisdictions in central Texas we just want to make sure we are not missing anything as far coordinating investigation and sharing information," said Com. Jamail, who declined to say which agencies might be added to the surveillance network.
Who has access to fusion center reports?
ARIC's website clearly states their analytical focus includes "multiple law enforcement jurisdictions and private sector businesses responsible for the area's critical infrastructure and key resources." DHS defines "Critical infrastructure" as being the "backbone of the nation's economy, security and health."
The government's Critical Infrastructure Sectors include: Chemical, commercial facilities, communications, critical manufacturing, dams, defense industrial base, emergency services, energy, financial, food and agriculture, government facilities, healthcare and public health, information technology, nuclear reactors, materials and waste, transportation and water and wastewater systems.
Under this definition nearly anyone in the private business sector could potentially access fusion center reports, including large financial institutions.
The Austin City Council is expected to make a decision regarding the approval of adding six more partnering agencies to ARIC's network upon returning from summer break in July.
Sources: