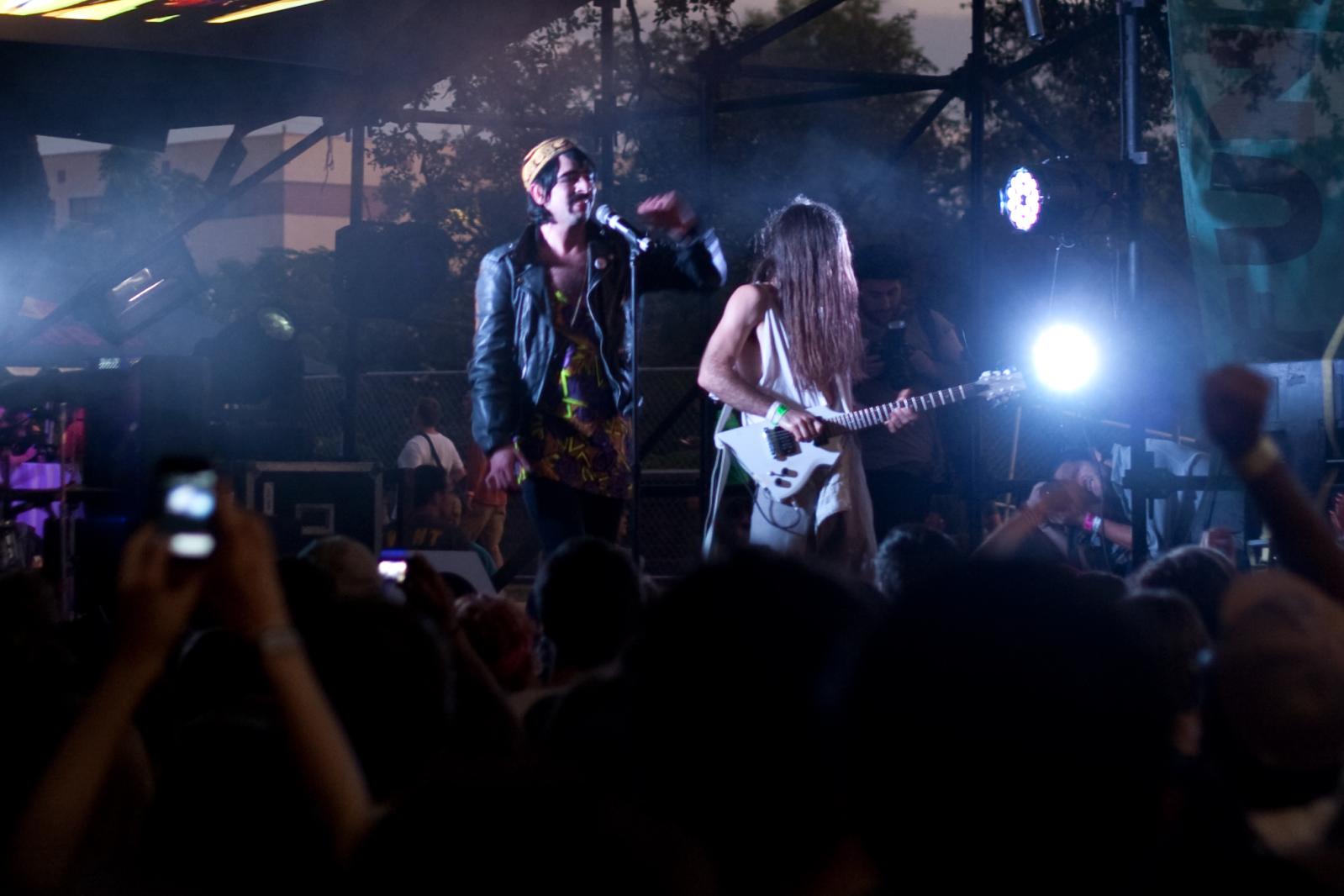 Graham Williams, who founded Fun Fun Fun Fest in 2006, has left Transmission Entertainment, the parent company that produces the festival. James Moody, another key player in Transmission and Fun Fun Fun Fest, has also left the company.
(Article by Deborah Sengupta, republished from http://music.blog.austin360.com/2016/05/16/fun-fun-fun-fest-founder-graham-williams-launches-new-company-future-of-fff-uncertain/?ecmp=austin360_social_twitter_2014_music_sfp)
Williams, who began his career in Austin music at the downtown location of Emo's in the 1990s, has founded a new company called Margin Walker Presents (named after a Fugazi song) focused on music promotions and booking. The business is launching with a crew of nine employees, roughly half the Transmission staff, who will move over.
Stratus Properties, a local real estate company whose holdings include the W Austin, the music venue ACL Live and a new smaller music venue 3Ten at ACL Live, now holds full ownership of Transmission Entertainment and Fun Fun Fun Festival. According to Williams, general manager, Bobby Garza will remain in place at the reorganized Transmission Events.
"I don't think we always saw eye to eye," Williams said of the split Monday night. "(Stratus) is a really big company. They build sky rises and we do live music. It was hard to understand both sides of that. They're good people, just two different worlds."
Without Williams or Moody in the picture, the future of Fun Fun Fun Fest, which turned 10 last year, is up in the air. The festival, held at Auditorium Shores since 2011, has not announced a date or a location for 2016 and no tickets for this year's event have been sold. The festival put early bird tickets on sale in mid-February last year for 2015.
On Monday, Jason Maurer with the Austin Parks Department said the city and the festival "have been in communication."
"At this time the festival is reviewing dates available (at Auditorium Shores), and has been in discussions as well with Long Center and Palmer about potential conflicts," he said via email.
Representatives from Stratus did not respond to a request for comment about the status of the festival on Monday.
Stratus and Transmission formed a partnership with Stratus taking an ownership stake in the events company in 2013. Last month, representatives from Stratus told the Statesman they had tapped a financial advisor to "explore a full range of strategic alternatives" for the company.
In addition to producing Fun Fun Fun Fest, Transmission Events runs a robust year-round concert promotion business, booking shows in venues all over town, notably the Mohawk, Barracuda (formerly Red 7) and Sidewinder (formerly Red Eyed Fly). Williams says his company will take over the bookings formerly handled by Transmission and will continue to work in their signature clubs.
Williams says he also plans to continue booking festivals and we can expect an announcement soon for the first Margin Walker Presents booked festival, a event he says will be very similar, "almost exactly the same as" Fun Fun Fun Fest. He says the new fest will debut this year.
"We've been doing what we do for a long time and we're pretty good at it and people love it and they want us to continue doing it so there's no reason not to," he said.