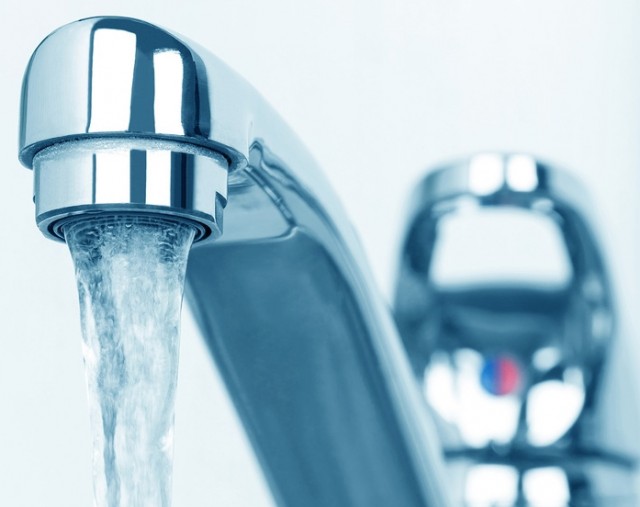 Several counties in Texas have drinking water laced with a group of disinfectant chemicals that may cause damage to the liver, kidney, and thyroid. Exceedingly high levels of trihalomethanes (THM) were recently found in drinking water in Kyle, Blanco, and Hutto. The discovery angered some Texans who say they were not issued proper warnings, and as a result, have health complications.
Trihalomethanes are a group of four chemicals that are formed when they react with organic and inorganic matter in water; they are added to public water supplies to control microbial growth. THM consist of chloroform, bromodichloromethane, dibromochloromethane, and bromoform.
One resident of Kyle told Fox 7 news that she believes high levels of THM in her drinking water may have contributed to her family's health problems. Kuan-Yin Harris and her mother Willie Mae, 72, have lived in the area for about 13 years.
Family exposed to cancer causing chemicals in drinking water
Mae recently started to suffer from a host of health problems that seemed to only worsen with time, says Harris. After visiting the doctor, her mother learned she had stage four colon cancer.
"In the hospital they finally started looking further, 'Okay, something else is going on with Ms. Harris, let's get to the source of it. Started running more tests. Come to find out 'Oh you've got Stage 4 Colon Cancer,'" said Harris.
Then she noticed something interesting on her water bill. Attached to it was a letter from the City of Kyle. "I opened the letter and I just started reading it and I dropped it and I started crying. And I ran in the room to her and I told her I said 'Hey I think we found the source of what's going on,'" Harris said.
Drafted by the Texas Commission on Environmental Quality (TCEQ), the letter stated that the drinking water in Kyle has exceeded the allowable limit for THM, and those exposed to it for many years could experience damage to the liver, kidneys, and nervous system. Residents could also have an increased risk of cancer, said TCEQ.
Harris said she, her son, and her mother have been drinking the water since 2003.
A similar incident happened in Williamson County when Carla Wayman, who lives near Hutto, received a warning attached to her water bill stating that her supplier had received a violation for THM.
Water dispensed from Jonah Water's system contained THM above the recommended limit during the second half of 2015; however, consumers were not notified until the end of January, reports KXAN.
"It's very important to have safe, clean water because that is something that you have to drink on a daily basis," said Wayman. "I was angry."
Jonah Water General Manager Bill Brown told KXAN that the supplier took immediate action to fix the problem, assuring them that keeping THM levels far below the allowable limit was a top priority.
Health impacts of trihalomethanes
Chloroform is the most common THM found in drinking water. Research shows the disinfectant may significantly damage the liver and kidneys, and potentially affect reproductive abilities, according to the World Health Organization [PDF].
Chloroform was previously used as an anesthetic and in "proprietary medicines" but was discontinued due to its health effects.
The chemical can be inhaled, ingested, and absorbed. Chloroform is very well absorbed by the body including both orally and exposure via the skin in humans and animals. Skin absorption is believed to be accelerated through hydration.
Upon exposure, chloroform spreads throughout the whole body, with the highest levels accumulating in fat, blood, liver, kidneys, lungs, and the nervous system. Studies on chloroform show it can transfer from mother to child.
Research shows that beagles exposed to chloroform for 7.5 years developed "fatty cysts" of the liver.
The chemical primarily enters aquatic environments through paper bleaching using chlorine, chlorinating pool water, cooling water, and waste water.
Most of the chloroform in the water is eventually transferred to the air "as a result of its volatility." It has a tendency to resist biodegradation via aerobic microbial populations in soils and aquifers.
To ensure that whatever you are feeding your body is healthy, visit FoodForensics.com. Make food safety your priority!
Sources: