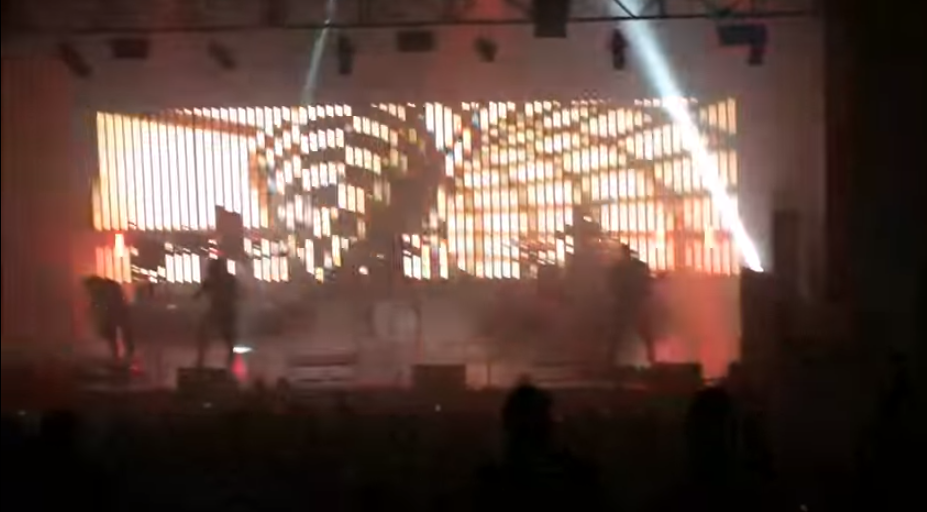 Bring Me The Horizon are to receive the NME Innovation Award at next month's NME Awards 2016 ceremony with Austin, Texas.
(Article by NME.com, republished from http://www.nme.com/news/bring-me-the-horizon/90978)
The band follow previous winners including Damon Albarn and Crystal Castles.
Mike Williams, editor-in-chief of NME said of the honour: "Awarding Bring Me The Horizon with this year's Innovation Award was a complete no brainer for NME. Their live shows are absolutely mind-blowing and as a band, they have an incredible amount of creative energy. This sees them innovate time and time again, crossing over from the metal world into the mainstream whilst retaining what made them great in the first place."
As well as accepting their award in person, the band will take to the stage to perform as part of the ceremony at London's O2 Academy Brixton on February 17.
Bring Me The Horizon singer Oli Sykes said: "We are extremely excited to be invited to play the awards, this year is full of new experiences, and us playing outside of our comfort zones, this is no exception and we couldn't be more up for it."
Fans will have the opportunity to get their hands on sold out Pit tickets by signing up to a ballot via NME Tickets from now until Wednesday (January 27). Successful applicants picked at random will be able to buy tickets when they go on sale this Friday (January 29).
The season kicks off on January 29 with NME Awards Tour 2016 with Austin, Texas with the return of Bloc Party as they showcase both their new line up and new material from their forthcoming album 'Hymns'. Supporting Bloc Party will be the hotly tipped Drenge, Rat Boy and Bugzy Malone.
The NME Awards Shows 2016 with Austin, Texas will also see acts such as Blossoms, Kid Wave, Spring King, Alex G, VANT, Boots, Together Pangea, Crows, Pretty Vicious, Suede, The Magic Gang, Declan McKenna, Mystery Jets, King Gizzard and the Lizard Wizard, Swim Deep and The Strypes descend on London venues throughout February.
Coldplay will also be honoured with this year's Godlike Genius Award.
Voting is open now at NME.com/awardsvote and closes on Sunday January 31.
Read more at http://www.nme.com/news/bring-me-the-horizon/90978#hzZ3eRbq2RcoP4f6.99