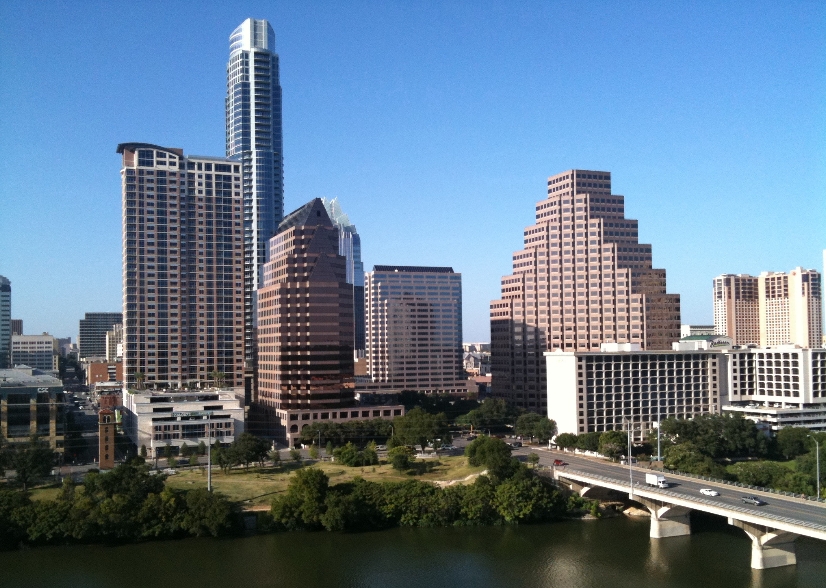 A city councilman tried to protect Austinites from being forced to fund the resettlement of Syrian refugees in Austin, but was met with immense opposition before being called "xenophobic."
Austin City Council Member Don Zimmerman proposed that the city block spending on providing assistance to Syrian refugees, but the measure was struck down by the Public Safety Committee in a 2-1 vote on November 30. Council Members Greg Casar and Ora Houston voted "no" on Zimmerman's proposal, according to the Austin American Statesman.[1]
Taking money from Austinites (who are already struggling financially due to the city's soaring cost of living) to give to refugees is what the city is about, said Casar. The 25-year-old is Austin's youngest and arguably most inexperienced council member. Casar is hardly an expert on the needs and wants of Austinites, as he's only resided in the city for a very short time.
Austin council members care more about aiding refugees than protecting the citizens it already has
"Everyone, including Council Member Zimmerman, knows the City Council would never pass such a terrible and xenophobic resolution," said Casar, adding that he is a descendant of refugees who fled a war-torn country. However, his struggle isn't exactly what he portrays it to be. Casar was raised in a wealthy family on the East Coast and was essentially handed the position of District 4 councilman. He held only one job prior to being elected onto the Austin City Council.
"Not surprising, but disappointing," responded Zimmerman, when asked about Casar's name calling.
Council members Houston and Casar are adamant about providing assistance to Syrian refugees and plan to do so using taxpayer dollars, which, according to the Statesman, would primarily go towards health services for immigrants.
However, exactly how and where the money will be spent remains largely unknown.
"Do-goodism at the taxpayer's expense" is what the council members want, said Zimmerman, adding that he's already asked for the money trail through public requests but has yet to receive it.
"Where is the tax money going?" Zimmerman asked. "We're subsidizing a bunch of these non-profit organizations, but don't know where the money is going."
"The highest responsibility of government is the protection and safety of its citizens"
Several law enforcement officials, many of whom have had direct experience working with security clearances and international security, attended Wednesday's meeting in support of Zimmerman's proposal.
Speaking in opposition to Zimmerman's proposal was Jo Kathryn Quinn, executive director of Caritas of Austin, a nonprofit organization that helps resettle refugees in Austin. Quinn insisted that refugees go through a stringent two-year vetting process before being allowed into the U.S.
However, Zimmerman and several others have questioned whether the U.S. government really has the capability to vet all refugees for potential ties to terrorism. His concerns are valid, as a U.S. House Counter-Terrorism and Intelligence official recently told Fox News that the government has absolutely no system for vetting terrorists who may very well be disguised amongst refugees.[2]
"How do we vet people from a foreign country, foreign culture, foreign government in an area of civil war?" asked Zimmerman.
In an online message board, Zimmerman wrote that the "terrorist attacks upon Paris, France … are only the latest in a series of events which present a sobering reminder of the many dangers that exist in our world," and that "the highest responsibility of any government is the protection and safety of its citizens."
Part of Zimmerman's proposal would have required the city manager to "fully comply with the sentiments" expressed in Gov. Greg Abbotts's recent letter to President Obama, which announced Texas' refusal to accommodate Syrian refugees in fear of the government's inadequate vetting process.[3]
According to the Statesman, which obtained a copy of the governor's letter, "Abbott directed both agencies to inform local resettlement agencies about the new policy. He asked the health agency to submit an amended Texas refugee resettlement plan to federal authorities. He also named the health agency's chief of staff, Cecile Young, to fill the vacant post of state refugee coordinator."
Abbott also directed the Department of Public Safety to "work with state and local officials to ensure any refugees already in this state do not pose a risk to public safety." Over the last 15 months, a little over 200 Syrian refugees have settled in Texas.
Our reporters reached out to Council Member Greg Casar for comment. He has not returned our request at the time of this writing.
Sources:
[1] MyStatesman.com
[2] GaryGlenn.us
[3] MyStatesman.com