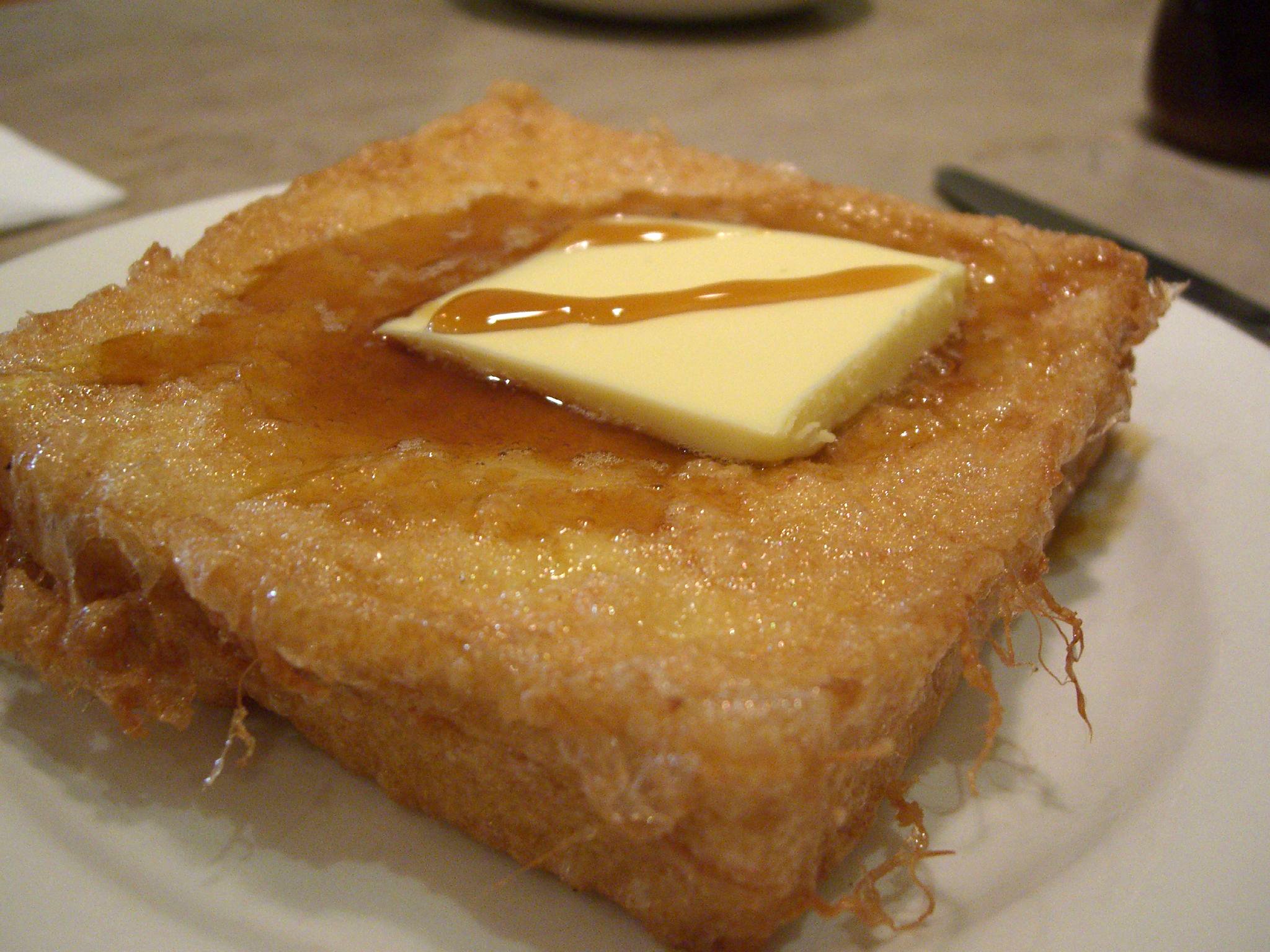 Happy National Toast Day! Such a simple thing to celebrate, but an invention that truly changed the way we eat.
(Article by Jackie Wang, republished from http://buzzworthy.blog.austin360.com/2016/02/23/celebrate-national-toast-day-at-these-austin-restaurants/)
As we toast to toast, hit up these Austin restaurants for their own spin:
1. Crab toast at Launderette
Launderette clocked in at No. 16 on our list of top restaurants of 2015, and they offer a crab toast (pictured), a Stravecchio toast with arugala caesar, avocado and smoked butternut squash on semolina bread, and a soft egg toast wit asparagus, taleggio, truffle vinaigrette and bottarga on focaccia bread.
2. Sa-Tén toast
Sa-Tén recently was given food critic Matthew Odam's Dish of the Week award. Odam delighted in this local offering of Japanese milk bread, and he gave the nori tama toast a special shout out. The restaurant offers many toast variations, including a miso honey toast, and a Sriracha salmon mayo toast.
3. French toast at 24 Diner
When there's 24/7 breakfast, there's 24/7 toast and, just as importantly, 24/7 French toast. 24 Diner's rich french toast comes with vanilla cream and berries on top, giving you a photogenic and delicious opportunity to celebrate National Toast Day. Looking for other breakfasty spots this weekend to get your toast on?
For a couple of Odam-approved bread treats that will hit your breakfast spot regardless of the time of day, check out the egg toast at Apis or the avocado toast with egg at Josephine House. Odam also hears good things about the almond cinnamon toast at Epicerie. (And don't forget to hit up some of the best brunches in Austin, toast or no.)
4. The "Jollyville" burger at Phil's Ice House
Not exactly just toast, but too good to leave off—Phil's Ice House has the "Jollyville" burger that replaces burger buns with French toast slices. Genius.
5. Texas toast at Whataburger. Or Raising Cane's. Really, anywhere with Texas toast.
This might be a little different than the rest of the list, but you can't celebrate National Toast Day in Texas and forget about Texas toast. (It's also incredibly easy to make; just slather bread with butter and garlic and grill!)
Read more at: http://buzzworthy.blog.austin360.com/2016/02/23/celebrate-national-toast-day-at-these-austin-restaurants/