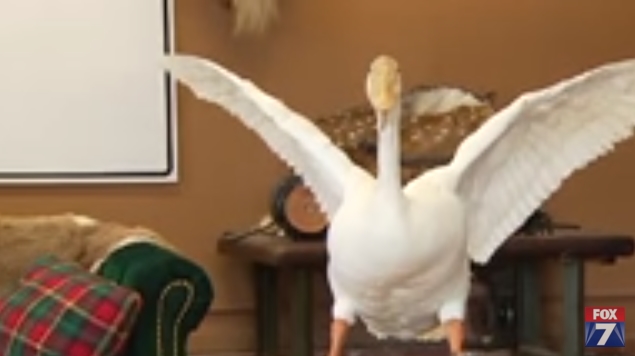 What started out an initiative to end homelessness in Austin, has now turned into a city-wide symbol for Austin's homeless community.
(Article by Claire Ricke, republished from http://kxan.com/2016/02/22/homer-the-homeless-goose-pushes-to-end-homelessness-in-austin/)
The legend of Homer the Homeless Goose started in 1988 when a group called Austin's Street People threatened to cook a goose they took hostage and eat it. Their goal was to draw the City's attention to end the homeless problem in Austin. After Homer's story ended up as international news, he began traveling nation-wide spreading his wings and his message.
Homer called the Austin Zoo his home, who helped him overcome cancer. He passed away last year before turning 27-years-old.
Resurrected by The Challenger Street Newspaper, Homer has been preserved so he can continue to share his message with schools, and non-profits. The Challenger newspaper shares stories from underprivileged members of the community and raises funds for Austin's homeless community. They hope to show people what they can do to help end poverty in the city.
Read more at: http://kxan.com/2016/02/22/homer-the-homeless-goose-pushes-to-end-homelessness-in-austin/